Panthers get informal support from county in pursuit of financial help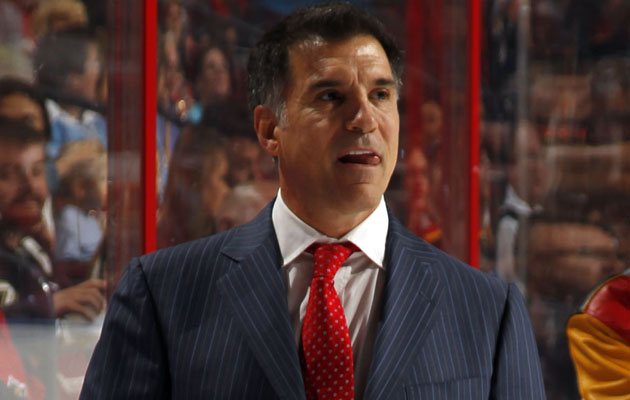 More NHL: Scores | Standings | League Leaders | Odds | Injuries | Power Rankings
It's no secret that the Florida Panthers struggle to make money in South Florida, that's why the new owners of the team asked Broward County for some help. Odds are looking good that they'll get it.
Attendance has long been an issue in Florida as fans continually see (and mock) during the seasons. It doesn't help matters that the team hasn't been very competitive at all in the past 12 seasons either. As a result, the team's finances haven't been great either.
The team is part of Sunrise Sports and Entertainment which leases and operates BB&T Center, hosting a lot more than Panthers hockey. Still, the team is such a drain on the operation that even with the money the company brings in from concerts and the like, the team loses it just as fast. New co-owner Doug Cifu told the county that the team is losing $100,000 ... per day.
"We need help," he said.
The county seems willing to give it. From the Sun-Sentinel:
The county commission support, voiced informally Tuesday for the first time at a public workshop, ranged from tepid to enthusiastic. But the consensus was clear.

At least six of the eight commissioners who will be voting on the deal support giving an undetermined amount of additional taxes collected from tourists to the Panthers, which leases and operates the county's BB&T Center in Sunrise. The team is asking for an additional $80 million.

The ninth commissioner, Stacy Ritter, can't vote on the proposal because her husband is a lobbyist for the team.
According to the Sun-Sentinel, the long-discussed idea of building a casino next to the arena in suburban Sunrise will not be included in the package. That doesn't mean it won't eventually come to be, however. Just not yet.
As to the deal on the table, there doesn't appear to be much worked out yet as far as the actual details, one commissioner said he would like to see something that gives back to the county too, a real partnership. Not long ago, Broward County helped get the Panthers a new video screen above the ice that landed Florida the draft in 2015.
One aspect of this request from the Panthers that makes it all the more interesting is the angle that the new primary owner, Vincent Viola, has said he wants to make the Panthers a cap team. So they're already losing six figures a day in cash but he wants to spend roughly $16 million more on payroll. It doesn't look good but the county commissioners don't seem to mind much.
The new ownership group has repeatedly said they don't have any intentions of moving the team but perhaps the county doesn't want to call their bluff and risk it.