Stadium Series: Ice down at Soldier Field for Pens-Hawks (photos)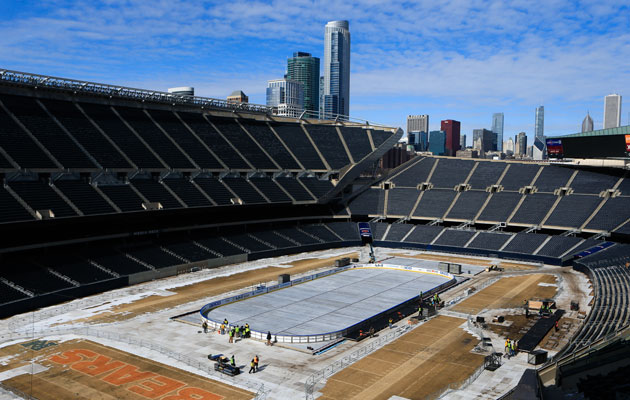 More NHL: Scores | Standings | League Leaders | Odds | Injuries | Power Rankings
It's right back to business in the NHL after the Olympic break and this season, outdoor hockey has been business as usual.
The NHL's Stadium Series resumes this Saturday in Chicago with the Blackhawks facing the Penguins at Soldier Field. While eyes were on the Olympics -- and a slew of players from each team were in Sochi -- the preparations were underway in Chicago.
And now the ice is down
As for the forecast, don't worry; it's March 1 in Chicago. Of course it's going to be cold. Specifically, the forecast six days out per Weather.com is for a high of 18 degrees, a low of 9 and partly cloudy skies.
Everything is looking (and sounding) ideal for the 7 p.m. faceoff, local time. Should be quite the welcome back for the NHL as we deal with the post-Olympic hangover.