Jaromir Jagr hoping to re-sign with Devils for another season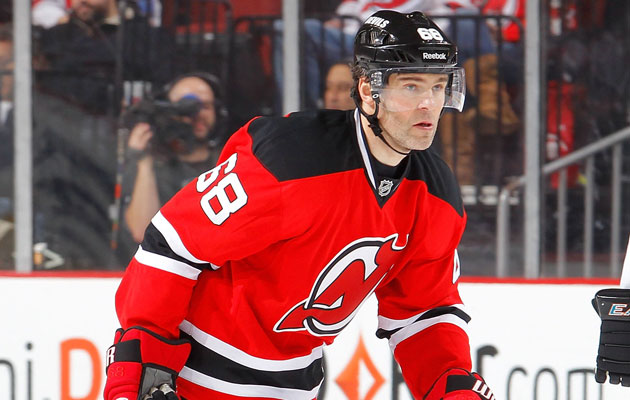 More NHL: Trades | Scores | Standings | League Leaders | Odds | Power Rankings
Before the trade deadline, Jaromir Jagr made it pretty clear; he didn't want to be traded by the New Jersey Devils. He signed there before the season and he has clearly enjoyed it.
Jagr is still singing the same tune. The 42-year-old has been open about wanting to continue playing NHL hockey for a while yet and he would like that to happen in New Jersey. He has been signing one-year contracts since returning to the NHL a couple of years ago, meaning he's a free agent this summer but from the sounds of it, he doesn't want to hit the market again.
As he told Larry Brooks of the New York Post, he is hoping for a new deal with the Devils.
"I like it here and I want to stay, but there's no rush," Jagr told The Post on Wednesday. "I'll be here when they want to talk. I know I'm going to play in the NHL. I'm going to play in the NHL for as long as I can.

"I love it," said No. 68. "What else am I going to do, get fat?"
If for no other reason the Devils should keep him around just for more quotes like that.
At this point Jagr has given the Devils absolutely no reason to not want to re-sign him. He is their best player this season and it's not that close. He has 55 points in 65 games, 13 more points than any other player and is second on the team with 20 goals. Without him it's tough to imagine the Devils are hanging in the playoff conversation.
Even if for some reason the Devils don't want to keep him around, he seems set on playing and further chasing the NHL record books. A couple of weeks ago he joined the exclusive 700-goal club and is now just seven goals behind Mike Gartner for sixth all time.
S/t The Score