Vladimir Tarasenko to have hand surgery, be re-evaluated in six weeks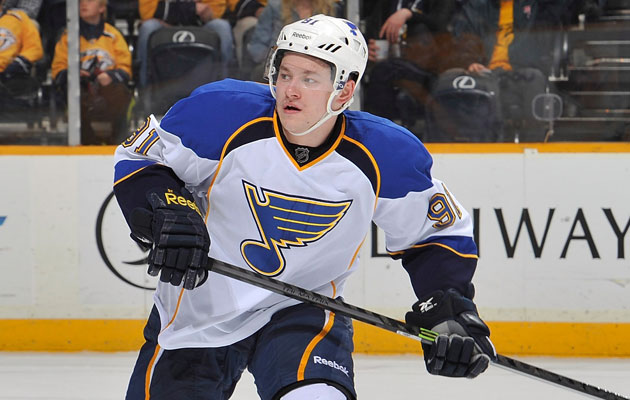 More NHL: Trades | Scores | Standings | League Leaders | Odds | Power Rankings
Not much has gone wrong for the St. Louis Blues lately but on Sunday they received some awfully tough news; Vladimir Tarasenko will undergo surgery on his right hand.
The talented Blues forward will have surgery on Wednesday in St. Louis after getting injured on Saturday night in Nashville. The worse news: Tarasenko will be re-evaluated in six weeks, meaning he's likely to be out through at least the first round of the playoffs.
Tarasenko has really taken a big step this season, his second in the NHL. The first-round pick in 2010 showed a lot of promise last season and it has only grown this year to the point that he has been a vital part of their high-powered offense.
He is sixth on the team with 43 points this season including 21 goals. The Blues have had a lot of offensive contributors this season but it's still a very tough loss for them.
As for the rest of the regular season, the Blues are just fine. They lead the race for the Presidents' Trophy with the best record in the NHL and will almost assuredly win the Central Division. However missing a scorer like Tarasenko in the opening round will be tough considering how deep the West is.