Report: Chris Kreider to miss month or more with hand injury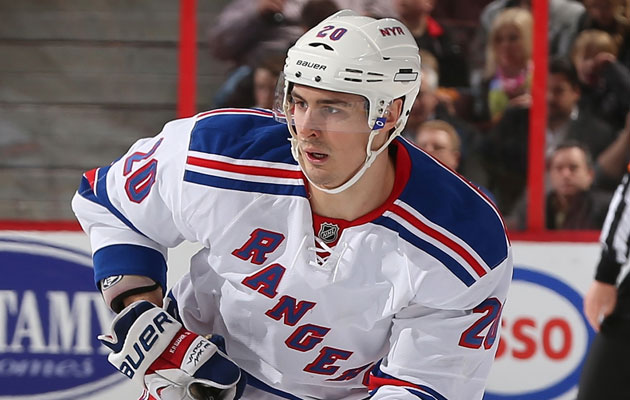 More NHL: Trades | Scores | Standings | League Leaders | Odds | Power Rankings
The New York Rangers have started to get rolling so the last thing they wanted was an injury to potentially disrupt their playoff push. Unfortunately they might have been hit with just that.
Forward Chris Kreider is going to miss Wednesday's game against the Flyers and possibly a lot more after sustaining a hand injury, possibly a broken hand. That's according to TSN, the Rangers wouldn't say anything beyond Kreider being out for Wednesday's game.
The injury stems back to the Rangers' win over the Coyotes on Monday. Kreider was limited to just three shifts in the third period, his last shift coming with nine minutes remaining.
That's a pretty tough loss for the Rangers as Kreider has somewhat quietly stepped up his game this season now that he has been given a chance to really flourish. He has 17 goals and 20 assists in 66 games despite playing just 15:44 per game.
Kreider has been particularly productive on the power play with six goals, which ties for the team lead for players who have been in New York all season (so excluding Martin St. Louis).
Based on the timeline, Kreider would be out for the rest of the regular season and some of the first-round playoff series, should the Rangers punch their ticket. They entered Tuesday in second place in the Metropolitan Division, one point ahead of Philadelphia and five points clear of fourth place.