Lightning's Ryan Malone arrested on suspicion of cocaine possession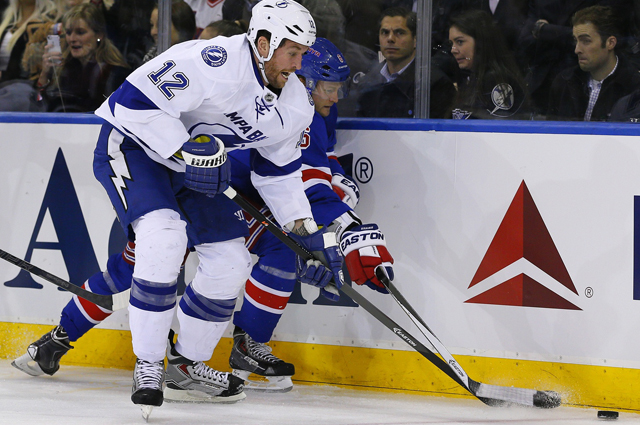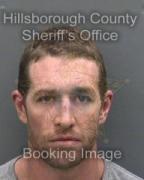 Tampa Bay Lightning left winger Ryan Malone was arrested early Saturday morning under suspicion of cocaine possession and driving under the influence at 3:23 a.m. in Tampa, Fla., at Platt and Rome Streets.
Malone's BAC was .112 and .116 according to his booking information, which is over the legal limit in Florida of .08.
Malone was booked at 5:40 a.m. and was being held on $2,500 bond.
"We are aware of the situation concerning Ryan Malone this morning," Lightning general manager Steve Yzerman said in a statement. "Ryan will not travel with the team to Washington [Saturday], but beyond that we cannot comment further at this time."
Malone was released on bond at 9:56 a.m. Saturday according to the Hillsborough County Sheriff's Department website.
According to WFLA-TV, a Tampa police officer saw Malone hit a curb while driving and pulled the Lightning forward over. The officer then found cocaine in his pants pocket.
UPDATE: NHL Deputy commissioner Bill Daly released the following statement on Malone:
"We are aware of the situation this morning involving Tampa Bay Lightning forward Ryan Malone. Under the terms of the collectively bargained joint NHL/NHLPA Substance Abuse and Behavioral Health Program, Mr. Malone is subject to mandatory evaluation and, if deemed necessary by the Program Doctors, treatment pursuant to the terms of that Program. His future playing status, both in the near term and during the Playoffs, will be determined in accordance the terms of our SABH Program."
Malone was a scratch in the Lightning's 3-2 win vs. Columbus on Friday night at home and hasn't played since April 5. He has five goals and 10 assists in 57 games with the Lightning this season.
Malone has played 10 seasons in the NHL, including four years with his hometown Pittsburgh Penguins and the past six with the Lightning. He was part of the US men's Olympic hockey team at the 2010 Winter Olympics in Vancouver.