VIDEO: Lightning fans want the Cup in playoff pump-up jam
More NHL Playoffs: Schedule, TV listings | Expert Picks | Bracket | Scores | Odds
What's the best feature of playoff hockey? Sure, the games are good and all and I guess the tournament is OK by professional standards but nothing beats the playoff pump-up music.
So thank you Tampa Bay Lightning fans for giving us this gem of a jam. It's called We Want the Cup and once you listen to it I'm pretty sure you can figure out why.
First we have to give credit to the rappers here, they prove through the lyrics they know this team. Steven Stamkos built like a soldier, shoutouts to Ben Bishop for standing tall and Jon Cooper for leading the team. They see you too, coach.
Heck, they're so up-to-date that even near the end when they start rattling off names like Stamkos, Bishop, Ryan Callahan and Victor Hedman cheering them on, they even throw in a phonetically correct shoutout to Anders Lindback because as you know he'll be starting in Game 1 and potentially games after that with Bishop injured.
There's a lot going on in this video and all in all, it looks like they know have to fun in Tampa. They can't all dance well but hey, A for effort. We just weren't sure how Si Robertson of Duck Dynasty fame managed to sneak his way into the club and into this video.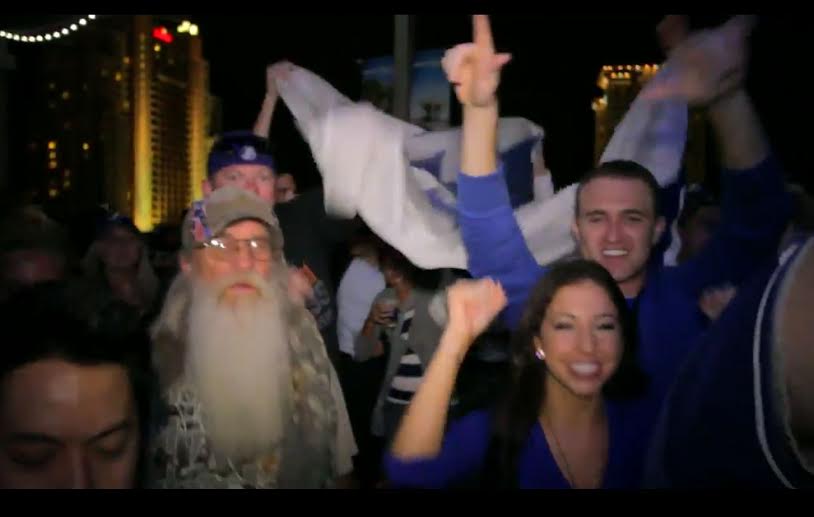 (No, it's not actually Si Robertson.)
Now the playoffs can really begin. Watch out, Canadiens.