Report: Islanders put value at $370M; Wang offering majority stake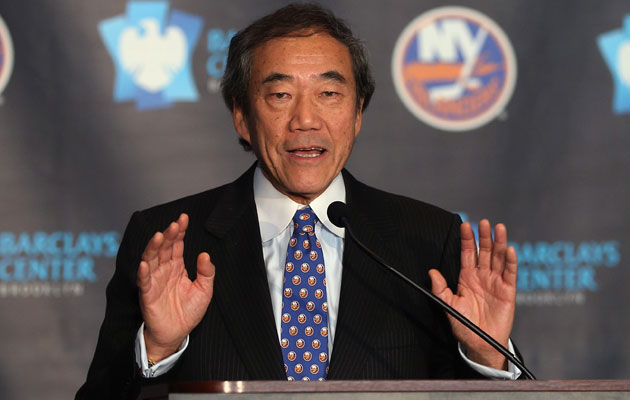 More Playoffs: Schedule, TV listings | Expert Picks | Bracket | Scores | Odds
Charles Wang has owned the New York Islanders since 2000 but that could be changing soon. It came out a couple of weeks ago that he was interested in exploring a sale of the franchise. There weren't many details beyond that.
NHL commissioner Gary Bettman confirmed earlier this week that Wang is exploring the possibilities but right now nothing is imminent. Again, not much in the way of details.
A few of those details have been filled in thanks to a memo found by Chris Botta of Sports Business Daily.
In the memo, Islanders owner Charles Wang offers 75 percent ownership of the club, with a five-year option on the other 25 percent. The memo also states that the Islanders sustained an operating loss during the 2013-14 season of $4.8 million, with the loss minimized greatly by $15 million received from NHL revenue sharing and escrow payments.

According to the memo, total revenue for the Islanders in the just-completed season was $84 million. That included $22 million in ticket revenue. The Islanders played 40 home games at Nassau Veterans Memorial Coliseum and one game (as part of the NHL's Coors Light Stadium Series) as the home team at Yankee Stadium against the New York Rangers.

The value placed on the team in the memo: $370 million.
Considering that Forbes valued the Islanders at $195 million in 2013, that seems like a pretty high price but remember the Islanders are going to move to Brooklyn after next season and that should be an ultimately profitable move.
While there still doesn't appear to be anything close to actually happening, it does sound like Wang is serious about possibly selling.