Alex Galchenyuk checks back into Canadiens lineup for Game 2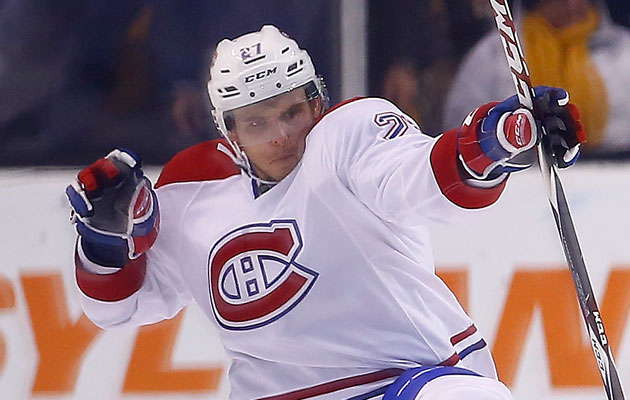 More NHL Playoffs: Schedule, TV listings | Expert Picks | Bracket | Scores | Odds
The Montreal Canadiens might have lost a very important player for Game 2 (and the rest of the Eastern Conference finals) but they also are get one back.
Alex Galchenyuk, the talented young Habs forward, will make his return to the lineup for Montreal for the first time since early April. Galchenyuk suffered a knee injury about six weeks ago against Chicago and was just cleared for contact. As a result, he'ls in the lineup for Game 2 against New York.
Galchenyuk hardly makes up for the loss of goaltender Carey Price but if the Habs are to win in this series, they're probably going to have to try and outscore the Rangers, a tough task with Henrik Lundqvist in the other net. At least Galchenyuk helps in that department with his 31 points in 65 games this season.
Any kind of lift the Canadiens can get right now they'll take and getting a player with Galchenyuk's skill set is certainly a lift.