PHOTO: Tiny Canadiens flag flies at Boston City Hall after bet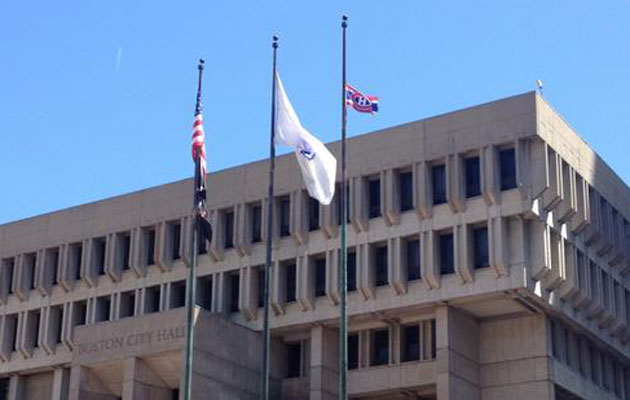 More NHL Playoffs: Schedule, TV listings | Expert Picks | Bracket | Scores | Odds
A bet is a bet and on Wednesday, Boston mayor Marty Walsh paid up his end of the deal with Montreal mayor Denis Coderre for the Bruins' second-round loss to the Canadiens.
So that meant that on Wednesday, Boston City Hall had a new flag flying out front for the day. If you squint really hard you might just notice a Montreal Canadiens banner flying high in the city of Boston. The horror!
We would like to tell you this tiny flag is Walsh's and Boston's way of paying up but not really paying up but apparently this was the flag sent to Boston by Corderre because why would there be any Habs flags in Beantown?
Certainly Corderre appreciated it.
@marty_walsh thank you Marty. See you soon at Mtl :)

— DenisCoderre (@DenisCoderre) May 21, 2014
Corderre has a similar bet with New York's Bill de Blasio (that also includes bagels) so let's hope that whichever mayor triumps will have a better (see: bigger) flag to fly. These things need to be seen!