Report: Could Rich Peverley return to playing for Stars next season?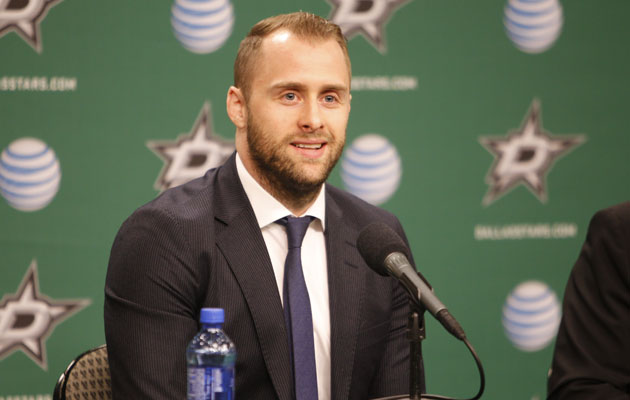 More NHL Playoffs: Schedule, TV listings | Expert Picks | Bracket | Scores | Odds
It's tough to forget that harrowing night in Dallas a couple of months ago when Stars center Rich Peverley collapsed on the bench after suffering a cardiac event.
The seriousness of the situation wasn't overstated in hindsight as Peverley came out a few days later to thank the team doctors for saving his life. Their swift action helped the situation from being much worse but still, it was a major incident and not only was Peverley's season finished, but it left the doctors unable to say if Peverley would be able to resume his career down the line.
Peverley had an operation done at the Cleveland Clinic to fix the atrial fibrillation problem. Even still, some were operating under the assumption that Peverley's career could be over.
But according to Andy Strickland of Fox Sports Midwest, returning next season isn't out of the question.
Source...Rich Peverley hasn't given up on idea of playing next season. At least one Doc has said he could play. #Stars #NHL

— Andy Strickland (@andystrickland) May 23, 2014
Obviously this isn't something that he would consider lightly if he does indeed consider it at all. The risks are clear, it would require an awful lot of assurances he could play, certainly more than one doctor you would think.
This past season the 31-year-old Peverley played 62 games in his first season with the Stars picking up 7 goals and 23 assists.