Cam Talbot out for Game 1, David LeNeveu to serve as Rangers backup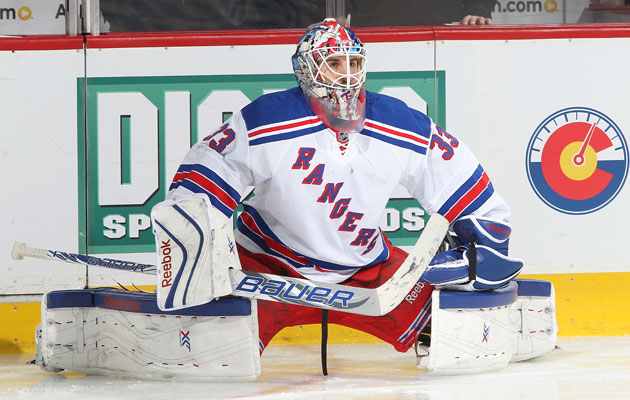 More NHL Playoffs: Schedule, TV listings | Expert Picks | Bracket | Scores | Odds
There's nothing quite like dressing your first game with a new team than dressing up for Game 1 of the Stanley Cup Final but that's the case for Rangers goaltender David LeNeveu.
Backup goalie Cam Talbot has not been practicing the last few days with an undisclosed injury. He traveled with the team to Los Angeles but coach Alain Vigneault made the announcement before Game 1 that Talbot won't be able to suit up, simply saying he is day to day.
That means the Rangers have to turn to a third-stringer in LeNeveu to be the backup. A former second-round pick by the Coyotes, LeNeveu 21 career NHL appearances under his belt with a .888 save percentage. His last appearance was in 2010-11 with the Blue Jackets but since then he's bounced around Europe, the AHL and the ECHL. Most recently he has been playing with the Rangers' AHL affiliate in Hartford, performing well with a 9-1-1 record. Still, that's a far cry from the Stanley Cup Final.
Talk about a thrill, huh? Of course LeNeveu will most likely just sit with the best seats in the house and handle the responsibility of opening and closing the bench door but a nice seat becomes an awfully frightening situation should anything happen to Henrik Lundqvist in net.