Martin Brodeur set on testing free agency, 80 percent he'll play again
Martin Brodeur is still leaning pretty heavily toward playing again next season and he's also set on seeing what's out there in free agency.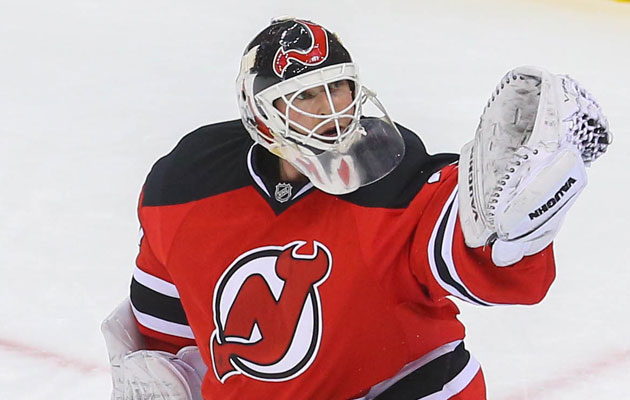 More NHL: Trades | Scores | Standings | League Leaders | Odds  | Power Rankings
Given his willingness to be traded at the deadline it should come as no surprise that Devils legendary goalie Martin Brodeur isn't shying away from the prospect of free agency after this season.
In fact, he's dead set on hitting the market as he is 80 percent sure he's going to play another season in the NHL. That doesn't mean he's guaranteed to leave New Jersey for what would likely be the last season of his career but he'll consider it. Strongly.
Here's what Marty told Rich Chere of the Newark Star-Ledger:
"I'm not closing [the door] here at all," Brodeur told The Star-Ledger. "It will be a decision I'll make after offers are brought to me. It might be July 1st or it might be way after July 1st.

"It all depends on what is on the table, whether it's in New Jersey or somewhere else. I'm open-minded about it. I'm looking for specific things some teams probably can't give me. And that's understandable at my age. But if I feel I can play and people want me, we'll see."
What Brodeur is looking for is more playing time than he has had this season. Considering he has split the starts nearly 50/50 with Cory Schneider this season, that's going to be awfully tough for Brodeur to find at this point. Of course he'd also like to be in a position to try and win.
Until it happens it will remain almost sacriligous to think about Brodeur playing for a different organization but he wants to play and if that chance arises somewhere outside of New Jersey then he's willing to take it, his entire career with the Devils be darned.
Brodeur has a .903 save percentage this season, actually slightly above the .901 he had a season ago. Obviously Brodeur's best days are behind him and while the retirement possibility remains an option, he clearly wants to show that he still has some tread on those tires. Where he might get the chance to show that, though, is the myster at this point.
Show Comments
Hide Comments
Our Latest Stories
From the Caps' goaltender to the star-studded headlining duo of Chicago's offense, these guys...

Scoring his 41st goal of the year in a 3-1 win over the Buffalo Sabres, the Pittsburgh Penguins...

A nightmare comes to life with Gary Bettman downplaying the idea of sending NHL stars to South...
The resurgent Lightning are primed to sneak into contention, while the once-hot Islanders are...

Capitals are first team to earn a playoff berth, but the Blackhawks are the hottest of the...

Earning their 100th point of the year in a big win over Tampa Bay, the Caps set the stage for...