NHL lockout: Hockey fix for Day 91
This is Day 91 of the NHL lockout, 2012 edition. Every day, we'll serve up some CBA talk and help you get your hockey fix.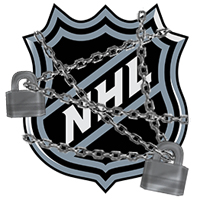 This is Day 91 of the NHL lockout, 2012 edition. Every day, we'll serve up some CBA talk and help you get your hockey fix. Let's begin, shall we?
CBA roundup
• Another day, another round of games missed. The tracker remains at 526 regular-season games plus the Winter Classic in Ann Arbor, Mich., and the NHL All-Star weekend in Columbus, Ohio.
• Elliotte Friedman with a look at Friday's legal moves by the NHL. Let's call it a "pre-emptive strike." [CBC]
• The NHL displayed a stunning lack of self-awareness Friday by sending out a Happy Holidays card to NHL fans. Tampa Bay Lightning owner Jeff Vinik, however, did a really good thing for his employees and informed them they would all be getting an extended paid vacation over the holidays. (If the lockout ends before then, that vacation would obviously be cut short. But it's still a nice gesture.)
"Our ownership believed that an extended paid holiday at this time would be a nice reward for the employees that have worked so hard to transform the organization on and off the ice over the past two years," said team spokesperson Bill Wickett on Friday, via The Tampa Tribune.

"It isn't often in the sports and entertainment industry today that the pace of business allows for this type of break and we are happy to afford our people the opportunity to share personal time with their loved ones."
Definitely a nice gesture, especially during a time when other teams have resorted to layoffs during the lockout. [TBO.com]
• Anaheim Ducks forward Ryan Getzlaf is still hopeful (though he's not entirely confident) we will see a shortened 2012-13 season, even as the lockout appears headed to the courtroom. [Orange County Register]
• Nashville Predators forward Colin Wilson is the latest NHL player to sound off on commissioner Gary Bettman, basically saying he's a phony and isn't really sad games are being canceled.
"I still think he came out trying to look mad, sway the media," Wilson told the Winnipeg Sun. "That's what they do. Everything they do is strategic. I'm pretty disgusted by it. I really don't enjoy him. He doesn't care for the game." [Winnipeg Sun]
Hockey fix
Since it's Day 91 of the lockout, here is the best No. 91 to ever lace them up in the NHL -- the one and only Sergei Fedorov.
Fedorov's 1993-94 season was one of the finest we've seen over the past few decades -- and perhaps ever. He finished with 56 goals (third in the NHL, behind Pavel Bure and Brett Hull), 120 points (second, behind Wayne Gretzky), won the Selke Trophy as the NHL's best defensive forward, the Lester B. Pearson Award as the best player voted by the players and the Hart Trophy as the NHL's MVP.
Amazing season. Amazing player.
For more hockey news, rumors and analysis, follow @EyeOnHockey and @agretz on Twitter and like us on Facebook.
Show Comments
Hide Comments
Ottawa recovers from a 7-0 loss in Game 5 to quiet Pittsburgh's offense

Series schedules, results and updates from the Eastern and Western conference finals

Out for the remainder of the postseason, Johansen is still part of the Predators' playoff...
Nashville refuses to back down despite taking fewer than 20 shots against fill-in goalie Jonathan...

Anaheim will be without two key forwards and possibly its No. 1 goalie in Nashville on Mon...

Pittsburgh makes a fool of Ottawa's top-line defense with four goals in the first period a...