NHL lockout: League reportedly agrees to 2 compliance buyouts
The NHL and NHLPA appear to be making some progress, though some big hurdles remain before a new collective bargaining agreement can be reached.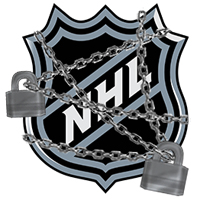 As the NHL and the NHLPA get ready to continue their negotiations on Thursday (we're not sure what time they will begin) word has started to surface on what progress has been made over the past week of talks and the multiple proposals that have been passed back and forth.
According to Sportnet's Michael Grange, the NHL has agreed to allow teams two compliance buyouts per team, as well as a maximum year-to-year variance "in the 20 percent range" on long-term contracts.
In previous NHL proposals they were offering just one compliance buyout per team, and a maximum variance that ranged anywhere from 5 to 10 percent.
Elliotte Friedman added to that report with the news that the players made a concession of their own and that the buyouts would not count against the salary cap, but will still be taken out of the players' share of hockey related revenue.
Among the biggest issues that still remain are the league's proposed $60 million salary cap for the 2013-14 season, player pension, and contract term limit.
The second buyout would be huge for teams that would need to trim salary in year two of the deal if the cap were to drop down to the proposed $60 million level. There are currently 11 teams that already have more than $50 million in cap space committed for the '13-14 season and they would all need to sign anywhere between six and 10 players to fill out their roster.
Obviously, that would be a pretty big problem for those teams. The Montreal Canadiens for example are already over that $60 million limit for next season and have just 16 players under contract. There is no doubt they would take advantage of any sort of a compliance buyout and shed the albatross that Scott Gomez's $7 million per year salary. And maybe even the $4.2 million per year they have going to Tomas Kaberle over the next two years.
Some of the other teams that would be feeling a crunch would be Montreal, Tampa Bay, Philadelphia, Pittsburgh, the New York Rangers, Chicago and Vancouver.
The year-to-year variance has been part of the NHL's fight to put a stop to the front-loaded long-term contracts that were becoming more common over the past few years.
For more hockey news, rumors and analysis, follow @EyeOnHockey and @agretz on Twitter and like us on Facebook.
The league shoots down a report that NHL players could still be permitted to go to the Oly...

The 45-year-old forward remains unsigned but has shown little desire to hang up the skates

Pittsburgh also has been linked to Matt Duchene and could be in the mix for Tyler Bozak
Nashville extends its 24-year-old restricted free agent with what could be bargain numbers

Calgary forward is all for playing for the Flames, but he also likes the idea of going to...

Plans for renovating KeyArena are now also being overseen by NHL-to-Seattle hopefuls