NHL lockout: NHL could cancel Winter Classic in November if CBA isn't completed
If no new collective bargaining agreement is reached by November, the NHL could cancel the Winter Classic.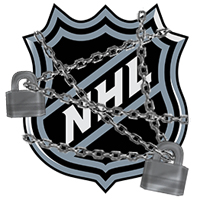 If you're not already fed up with the (lack of) CBA negotiations at this point, you might soon be getting there.
Especially if the NHL goes ahead and cancels one of its biggest regular-season events as early as November.
According to a report from Kevin McGran of the Toronto Star, NHL commissioner Gary Bettman plans to cancel the 2013 Winter Classic -- scheduled to feature the Toronto Maple Leafs and Detroit Red Wings at Michigan Stadium on New Year's Day -- in November if a new collective bargaining agreement is not completed by then.
The reason? What else: leverage!
From McGran:
"Gary told (the board of governors) he was going to cancel the Winter Classic in November because he didn't want the players to use the game as leverage," the source said.

A source close to the players said the NHLPA had heard the same thing.

"It's a scare tactic," the union source said. "It just proves the NHL has no intention of negotiating any time soon."
The Winter Classic has become the signature event of the NHL's regular season over the past five years and is a huge money-maker for the league. This season's game was expected to draw over 100,000 fans to Michigan Stadium for an Original Six matchup between two of the league's oldest and well-known franchises.
Previous teams to host the classic have been Buffalo (Ralph Wilson Stadium), Chicago (Wrigley Field), Boston (Fenway Park), Pittsburgh (Heinz Field), and Philadelphia (Citizens Bank Park).
If it gets to the point where the Winter Classic is done away with as early as November, you have to think there is a very good chance that we see no NHL hockey in 2012-13. Hopefully it doesn't come to that.
At this point the two sides have no formal negotiations scheduled.
NHL training camps were supposed to open on Friday.
For more hockey news, rumors and analysis, follow @EyeOnHockey and @agretz on Twitter and like us on Facebook.
Show Comments
Hide Comments
"Let's go, Preds!" chants take on a whole new meaning in the hype piece

Both Stanley Cup Final contenders cracked the list of top 10 teams searched in 2016-17

The Preds will need more from their blue-line depth, and Pittsburgh has to capitalize in s...
Vince Gill, Carrie Underwood, Lady Antebellum and Luke Bryan have apparently upstaged a hometown...

The 14-year NHL veteran joins the team with which he played three seasons from 2013-16

Series schedule, results and updates from the title showdown between Nashville and Pittsbu...