NHL lockout: Sidney Crosby, Jonathan Toews could represent players in meeting
The players and owners will have a meeting without Gary Bettman and Donald Fehr on Tuesday. The players chosen to attend will be decided Tuesday, and Sidney Crosby and Jonathan Toews are expected to be the mix.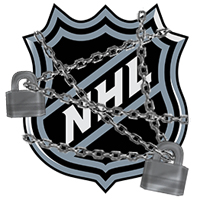 On Tuesday afternoon in New York, the proposed meeting featuring players and owners doing the negotiating instead of NHL and NHLPA officials is scheduled to become a reality. They will try to do what the other negotiations haven't done -- bridge the gap that remains between the players and owners.
When the meeting was confirmed on Sunday night, NHL deputy commissioner Bill Daly explained there would be six owners present. They will be Ron Burkle (Pittsburgh Penguins), Mark Chipman (Winnipeg Jets), Murray Edwards (Calgary Flames), Jeremy Jacobs (Boston Bruins), Larry Tanenbaum (Toronto Maple Leafs) and Jeff Vinik (Tampa Bay Lightning). Burkle is believed to be as pro-player as the owners get, and there are some supposed moderates among the bunch before you get to negotiating committee members Jacobs and Edwards.
But what about the players who will represent the union? We still don't know and won't until just before the meeting on Tuesday.
Players / Owners meeting will be in NY Tuesday at 2pm. A number of players will be in the city and the NHLPA will decide...

— Renaud Lavoie (@RenLavoieRDS) December 3, 2012
...prior to the meeting wich players will be present un the meeting.

— Renaud Lavoie (@RenLavoieRDS) December 3, 2012
There has been plenty of speculation about which players that might end up being. Bruce Garrioch of the Ottawa Sun has mentioned Shane Doan, Sidney Crosby, Jonathan Toews and George Parros as possibilities. That's a pretty strong list of names.
You'll notice a decent amount of star power there, particularly between Crosby and Toews. Crosby has stepped in on a couple of meetings to this point, so he hasn't been incredibly foreign. Same goes for Toews, but they have each been pretty vocal about what is going on. Toews in particular has been clear that he isn't happy with what the owners are doing.
The belief among many is that for this meeting to really be successful it will require some star power from the players. They are the players who stand to lose the most but as a result also seem to have a pretty big say. Then you add a guy like Parros to the list. He is one of the player reps and has been involved a little more than the other players during this process, so he knows a thing or two. Plus, he's an Ivy Leaguer. And if the players are going to more or less be alone in this meeting, then they could use a guy like Parros to not only knock some sense into the owners if it came to that but also articulate the players' positions. A true double threat.
While this meeting will be different from anything we've seen to date, it doesn't seem like it will really be worthwhile. Does anybody really anticipate much getting done in a meeting like this? It's not as if the players are going to broker a deal with the owners or vice versa. How much leeway does either side have in terms of negotiating? If nothing else, it seems like another hopeless attempt to get somewhere. They'll each express what they want, and it's hard to think anything else will come of it.
If you don't believe that, take a look at what the Sabres' Tomas Vanek had to say about the meeting's potential.
"I don't know if it will [facilitate dialogue], but it's worth a shot," he said. "It can't get much worse than it is, I guess."
In fact, it really appears to just be an appetizer to the Board of Governors' meeting on Wednesday, when all the teams will get together and talk about how things are going.
Perhaps we're being a bit too cynical, and this meeting could produce some actual traction. But it's best to keep the expectations low, really low, no matter which players are sitting opposite the owners.
For more hockey news, rumors and analysis, follow @EyeOnHockey and @StubitsCBS on Twitter and like us on Facebook.
Show Comments
Hide Comments
Washington and Toronto set to face off March 3 in Annapolis

"Let's go, Preds!" chants take on a whole new meaning in the hype piece

Both Stanley Cup Final contenders cracked the list of top 10 teams searched in 2016-17
The Preds will need more from their blue-line depth, and Pittsburgh has to capitalize in s...

Vince Gill, Carrie Underwood, Lady Antebellum and Luke Bryan have apparently upstaged a hometown...

The 14-year NHL veteran joins the team with which he played three seasons from 2013-16