NHL lockout: Your daily hockey fix for Day 54
This is Day 54 of the NHL lockout, 2012 edition. While the meetings go on, we watch Wayne Gretzky break the scoring record.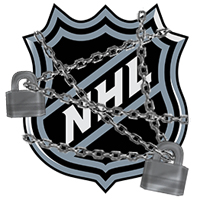 This is Day 54 of the NHL lockout, 2012 edition. Every day, we'll serve up some CBA talk and help you get your hockey fix. Let's begin, shall we?
CBA roundup
•  We're 54 days in, and the games-missed tracker remains at 326 plus the Winter Classic (that game doesn't get added to the total because it could still be played -- it would just be played at Joe Louis Arena as a regular game instead of an outdoor celebration.)
•  Games have been canceled, and your favorite players are overseas, but you can still see how your team would be doing. PredictionMachine.com uses its play-by-play technology to simulate each game from the original schedule and predict the outcomes. Just because the NHL isn't playing on the ice doesn't mean we can't play the games. So, here are the "results" from the games that were scheduled for Thursday night.
Thursday night's schedule
Winner
Winner record
Loser
Loser record
Flyers 2
9-4-0
Hurricanes 1
5-9-1
Jets 4
6-6-1
Canadiens 3
5-8-1
Rangers 4
9-4-2
Wild 0
8-4-1
Oilers 7
5-9-2
Capitals 6 (overtime)
6-8-1
Bruins 11
11-2-0
Lightning 1
2-9-0
Senators 10
9-4-1
Panthers 0
6-6-2
Blues 2
7-5-1
Blue Jackets 1
3-9-1
Flames 2
4-7-2
Predators 1 (overtime)
6-7-2
Coyotes 1
7-4-0
Stars 0
4-10-2
Canucks 2
11-3-0
Kings 1 (overtime)
8-5-2
Sharks 3
6-8-1
Sabres 2
3-10-0
•  Fans have been more disgruntled with this NHL lockout than ever before. So many have sworn that they're done with hockey and they won't be coming back while the league and players seem to be taking the fans for granted. Even though you say you won't be back, you will, says Rob Oller. Even you, Blue Jackets fans.
Even devoted but disgusted Blue Jackets fans — I'm talking to you, season-ticket holders — who vowed never to attend another game and never to give the NHL another dime, will check the calendar to see which games to attend.

Oh, yes, you will.

As for casual fans, the ones who attend games only because friends drag them along or — better yet — free tickets are available, you also will return. Maybe not this season, but next year for sure. History says so. (Columbus Dispatch)
•  By now, you know the Winter Classic has been canceled by the NHL (and talks have gone full-speed ahead since then). Did it have to come to that? No -- not did the league need to cancel the game, but should it have even been in position to? Tony Gallagher wonders why there was even a marquee game to cancel in the first place.
But when you think about it, wasn't it just a bit disingenuous to schedule the Winter Classic in the first place?

Seriously, if you're going to start negotiations with the NHL Players Association by saying, "We want you to go from a 57-percent share of revenue to 43 percent," as your opening salvo, didn't you honestly think there would be considerable resistance? (The Province)
•  Who has it toughest in post-lockout life? Penguins netminder Marc-Andre Fleury makes a case it's toughest on the goalies, especially without preseason games. He says the lockout exhibitions and just-plain practices don't get goalies geared up the same way that the skaters can.
"You know those exhibition games?" he said. "I think they're good. You can see more game[-type] action. Guys crashing the net ... you don't see that much in practice, guys in front of you, trying to battle around." (Pittsburgh Post-Gazette)
•  Without hockey on TV, most people find something else a lot less desirable to watch in hopes of passing the time until the great game is back on ice. Well, not one Michigander who is literally boycotting cable because hockey is not on.
"My roommates and I have boycotted getting cable just because there is no hockey," Eric Kierszkowski said. "Typically my schedule revolves around watching the Red Wings, without hockey, there isn't much on cable that I would want to watch anyways."
What, The Good Wife doesn't grab your attention? Yea, it's probably best to just save your money at that point. (Central Michigan Life)
•  Scott Gomez has found work during the lockout. After originally trying out for the Alaska Aces in the ECHL, he didn't grab a spot on the team. But the Aces came back to Gomez, and now he joins Brandon Dubinsky, Nate Thompson and Joey Crabb. (Alaska Aces)
Hockey fix
Today's fix looks at Wayne Gretzky, the "Great One," becoming the greatest scorer in NHL history, breaking Gordie Howe's points record -- against his old Oilers team, no less. Great moment.
For more hockey news, rumors and analysis, follow @EyeOnHockey and @StubitsCBS on Twitter and like us on Facebook.
Show Comments
Hide Comments
Washington and Toronto set to face off March 3 in Annapolis

"Let's go, Preds!" chants take on a whole new meaning in the hype piece

Both Stanley Cup Final contenders cracked the list of top 10 teams searched in 2016-17
The Preds will need more from their blue-line depth, and Pittsburgh has to capitalize in s...

Vince Gill, Carrie Underwood, Lady Antebellum and Luke Bryan have apparently upstaged a hometown...

The 14-year NHL veteran joins the team with which he played three seasons from 2013-16