NHL lockout: Your daily hockey fix for Day 56
This is Day 56 of the NHL lockout, 2012 edition. Every day, we'll serve up some CBA talk and help you get your hockey fix. Let's begin, shall we?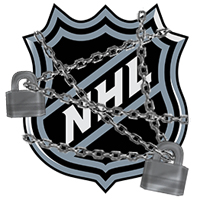 This is Day 56 of the NHL lockout, 2012 edition. Every day, we'll serve up some CBA talk and help you get your hockey fix. Let's begin, shall we?
• The NHL lockout is still going strong and has cost us 326 regular season games plus the Winter Classic.
• The big fuss last night came from a report by Michael Russo of the Star Tribune saying some in the NHL felt Donald Fehr wasn't giving the players the full details of their latest offer. Their concern came from the memo Fehr sent to players on Thursday night and how certain parts of the make whole provision were left out. While it may not have been part of the memo, it's hard to imagine the players weren't made aware of it in in some way.
For one, players have raved about Fehr's transperancy during the process and how they have a better feeling as to what's going on than during the 2004-05 lockout.
The other issue: There have been actual players present during all of the meetings this week. So if Fehr was holding something back from the group as a whole, doesn't it stand to reason that the players in the room would have spoken up? [Star Tribune]
• Elliotte Friedman of CBC has a few thoughts on this story and spoke to some people who think Fehr did leave out certain parts of the offer because he knew the memo was going to be leaked (as pretty much all of them have been) and he didn't want to be responsible for releasing the details of a league offer. [CBC]
• Former Boston Bruins forward Cam Neely feels bad for the fans and wants to see the puck dropped soon. [CSNNE]
• Hey, speaking of the Bruins! Renaud P. Lavoie of RDS Tweeted Friday night that talks were going very well for most of the week. Until Friday. Which is when Bruins owner Jeremy Jacobs returned to the room. [Twitter]
Hockey fix
Here is Rick Nash during his Columbus Blue Jackets days scoring what is perhaps the signature goal of his career. One of the best goals we've seen in the league over the past few years.
And some of the worst defense ...
For more hockey news, rumors and analysis, follow @EyeOnHockey and @agretz on Twitter and like us on Facebook.

Show Comments
Hide Comments
Preds captain has three more days to recover from a hit to the head before final begins next...

Replicating its Game 6 dominance -- everywhere but the scoreboard -- might not be easy for...

Ottawa recovers from a 7-0 loss in Game 5 to quiet Pittsburgh's offense
Series schedules, results and updates from the Eastern and Western conference finals

Out for the remainder of the postseason, Johansen is still part of the Predators' playoff...

Nashville refuses to back down despite taking fewer than 20 shots against fill-in goalie Jonathan...