NHL lockout: Your daily hockey fix for Day 59
This is Day 59 of the NHL lockout, 2012 edition. Sidney Crosby is frustrated, one writer is very optimistic and Pavel Bure is still incredible.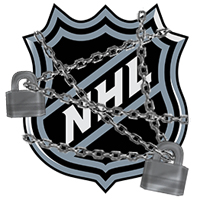 This is Day 59 of the NHL lockout, 2012 edition. Every day, we'll serve up some CBA talk and help you get your hockey fix. Let's begin, shall we?
CBA roundup
•  We're 59 days in, and the games-missed tracker remains at 326 plus the Winter Classic. (That game doesn't get added to the total because it could still be played -- it would just be played at Joe Louis Arena as a regular game instead of an outdoor celebration.)
•  Games have been canceled, and your favorite players are overseas, but you can still see how your team would be doing. PredictionMachine.com uses its play-by-play technology to simulate each game from the original schedule and predict the outcomes. Just because the NHL isn't playing on the ice doesn't mean we can't play the games. So, here are the "results" from the games that were scheduled for Tuesday night.
Tuesday night's schedule
Winner
Winner record
Loser
Loser record
Blues 7
9-5-1
Maple Leafs 0
3-10-1
Rangers 5
11-4-2
Islanders 4
2-13-3
Flyers 3
11-4-0
Wild 0
9-6-1
Penguins 1
12-3-1
Avalanche 0 (overtime)
2-13-4
Canadiens 1
6-9-1
Flames 0
5-9-2
Lightning 2
4-9-0
Hurricanes 1 (overtime)
6-10-2
Red Wings 4
12-3-1
Stars 0
4-12-2
Devils 2
8-5-2
Jets 1 (overtime)
6-6-2
Predators 2
7-8-2
Kings 1 (overtime)
9-5-3
Coyotes 1
9-4-0
Sharks 0 (overtime)
6-8-3
Canucks 1
12-4-0
Panthers 0
7-7-2
•  Sidney Crosby might be amazingly good at hockey, but he's not that different than you or me. Like us, he's frustrated and really doesn't understand what's going on with this lockout, why they haven't been able to get a deal done already. He talked about the latest hot-button issue, contract rights, with Josh Yohe.
"I think we all think it's the most competitive league in the world, so why would you go and change that? The way contracts go and the way teams operate ... if it's not broke, don't fix it."
That wasn't it from Crosby. He also brought up the notion of going to Europe should this continue much longer and he lamented about the bipolar nature of these negotiations. (Pittsburgh Tribune-Review)
•  There is no shortage of pessimists out there right now, but finding the optimists can be a tough task. Jeff Z. Klein sticks out like a sore thumb.
But the two sides have made far more progress toward ending the lockout than is widely believed, according to a member of the union delegation who has attended the talks.

"We're basically there" in several areas, according to the union delegate, who was granted anonymity because he was not authorized to comment publicly.
Klein goes on to break down the numbers to show how close they actually are and says all that's really left at this point that needs the sledgehammer to pound out are the contract rights. Hope he's right. (New York Times)
•  Why is the league fighting so hard for those contract rights? Bill Daly explained on Sunday that it's a mandate from their owners; they want to see those liberties cut down. But Mark Spector isn't sure he's totally buying that because not everybody appears to be on the same page here.
Three league executives contacted Monday all gave the same general answer when we asked why Gary Bettman should care how the players' money gets split up, as long as he gets them to 50-50 with the players.

To a man, the three voices echoed the same sentiment (and we paraphrase): "Get rid of the back-diving contracts, because those work against the spirit of the cap. After that, player contracting rights matter very little to me."
Seems like it's a total waste of time to put up with this anymore and it does little but make the owners seem even greedier. (Sportsnet)
•  I believe the title of this Ken Campbell story pretty much encapsulates it: "Nothing to fear but Fehr himself."
After months of playing the part of conciliator, Fehr is beginning to show his legendary teeth. And that's probably not a good sign for anyone who hopes to see the NHL in action in the foreseeable future. The more the NHLPA rattles the league's cage, the more emotional this dispute is going to become. If the players remain strong, they stand to lose an entire season worth of salaries. If they cave, they stand to lose their credibility and a lot of their leverage as a bargaining unit. (The Hockey News)
•  The Buffalo Sabres are trying to do all they can to maximize the downtime they are dealing with. They haven't had to cut back on the number of employees and instead are teaching their employees with an idea called Sabres University.
"Terry [Pagula] told us to use this time wisely and find ways to improve how we do business," said Sabres President Ted Black, who is joining general manager Darcy Regier as the "professors" of a class in public speaking. "We figured this program fits in with the culture here to make this a destination for players and employees." (Sports Business Journal)
Hockey fix
Considering Pavel Bure was just inducted into the Hall of Fame and he was absolutely awesome, today we're going to enjoy one more day of Bure love with the top 10 goals of his career.
For more hockey news, rumors and analysis, follow @EyeOnHockey and @StubitsCBS on Twitter and like us on Facebook.
Show Comments
Hide Comments
Ottawa's defense came up big in Game 1 to beat New York, and the Penguins beat the Capitals...

Series schedules, results and updates from the second round of the Stanley Cup race

Subban had three points in Nashville's 4-3 win over St. Louis in Game 1, while Edmonton dropped...
Washington and Pittsburgh figure to go neck and neck, as do Anaheim and Edmonton

Cassidy went 18-8-1 after replacing Claude Julien in 2016-17

With the playoff field cut in half, the stakes keep getting raised