NHL lockout: Your daily hockey fix for Day 65
This is Day 65 of the NHL lockout, 2012 edition. Meetings are set to resume, but there isn't much hope they will be any better. Also, it's Patrick Kane's birthday so we watch him do what he does best -- shootouts.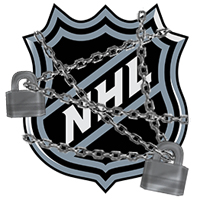 This is Day 65 of the NHL lockout, 2012 edition. Every day, we'll serve up some CBA talk and help you get your hockey fix. Let's begin, shall we?
CBA roundup
•  We're 65 days in, and the games-missed tracker remains at 326, plus the Winter Classic. (That game doesn't get added to the total because it could still be played -- it would just be played at Joe Louis Arena as a regular game instead of an outdoor celebration.)
•  After a week off, talks between the NHL and the union will pick back up on Monday, with a full December schedule hanging in the balance. When we last left, things were getting contentious again and there was no telling how close or far apart the two sides actually are. But many assume they have to be close to a deal, and they could be just a couple of meetings away from closing it. John Shannon, usually the optimist, just doesn't see it that way.
The expectation for Monday's talk cannot be very good. There is nothing to indicate that either side has had an epiphany. I have been told the NHL has made its final offer. And despite claims by the Players' Association, that the two sides are actually closer than most realize, it's hard to imagine an agreement with the league gaining so much on the issues of contracting (length of contracts, salary variance, free agency, entry-level system and arbitration) is possible. I certainly can't imagine the Fehr brothers caving now after losing more than 300 games of the schedule.

So it's with that in mind, I have little optimism for Monday. And trust me, I would like to be wrong. It would be a great relief to see some real progress in the days to come. Perhaps a 60-game schedule that starts on Dec. 15 is the one thing that can save the sport from itself. (Sportsnet)
•  Perhaps that lack of optimism stems from the fact that they're still very far apart on a variety of issues even though they have been at the negotiating table for months. David Shoalts puts it thusly:
Recent days have shown there are sharp differences between the players and owners on more issues than the major one of splitting hockey-related revenue. While the players and owners have agreed to an eventual 50-50 split, the owners want to move to it immediately while the players want a gradual move from the 57 per cent share of revenue they received in the former agreement.

But there are also differences in contract rights, such as free agency, contract lengths and limits to annual salary increases. The players also want to receive the full value of their existing contracts. (Globe and Mail)
•  As the lockout drags on, Alex Ovechkin remains in the KHL, playing with Dynamo Moscow. Early in the lockout, he threatened that he might not return to the NHL if there were massive salary rollbacks. He has apparently backed off on that a little, but he's still not ruling it out as he said in an interview with Ilya Zubko.
Q: The club president says that, even if the NHL lockout ends, Dynamo still wants to keep Ovechkin. Is that realistic?

A.O.: I don't think it's "unrealistic." Anything is possible. But let's wait and see what happens over there across the ocean.
Ovechkin had much more to say, including a little more on the CBA talks, the differences between the NHL and KHL as well as his new squeeze, tennis player Maria Kirilenko. (Russia Beyond the Headlines)
•  Anybody else notice that when Donald Fehr and Gary Bettman are taken out of the negotiating equation, things seem to get done more often? Why is that? Perhaps it's because, as Frank Seravalli puts it, this is becoming a Fehr vs. Bettman battle, not league vs. union.
Tit for tat, these two brilliant business and legal minds have gone at each other with tactics that have proven successful in the past. Fehr beat Major League Baseball into submission with the cancellation of the 1994 World Series. Bettman nearly broke the union in 2004-05.

Fehr and Bettman, like Lochte and Phelps, are so used to winning that they have never really ever met an equal on such a big stage. They have kept each other guessing. It really is a perplexing situation to watch them continuously dig deeper into their playbooks. (Philadelphia Daily News)
•  Could we see any changes to the playoff format when the lockout is over? The NHL is going to have to offer up some carrot to fans. Interestingly enough, there was a provision in the now-expired CBA that allowed for a play-in game that obviously wasn't enacted.
To this, all I can say is, "Really?" Aren't 16 of 30 teams making the postseason more than enough already? (Sports Documents)
Hockey fix
Since Monday is Patrick Kane's birthday we're going to spotlight the birthday boy doing one of the things that he does best -- making a goaltender look bad in a shootout. This was pretty awesome.
KHL update
Play is back in the KHL after the long break. Over the weekend, Evgeni Malkin reminded everybody what we're missing with this stupid lockout.
Simulated scores
•  Games have been canceled, and your favorite players are overseas, but you can still see how your team would be doing. PredictionMachine.com uses its play-by-play technology to simulate each game from the original schedule and predict the outcomes. Just because the NHL isn't playing on the ice doesn't mean we can't play the games. So, here are the "results" from the games that were scheduled for Monday night.
Monday night's schedule
Winner
Winner record
Loser
Loser record
Hurricanes 1
8-11-3
Maple Leafs 0
3-13-2
Predators 7
9-9-3
Canadiens 6 (overtime)
7-12-2
Penguins 2
15-3-1
Red Wings 0
14-5-0
Coyotes 1
11-4-0
Ducks 0
8-10-1
Canucks 2
13-5-1
Wild 0
9-9-1
For more hockey news, rumors and analysis, follow @EyeOnHockey and @StubitsCBS on Twitter and like us on Facebook.
Show Comments
Hide Comments
Series schedules, results and updates from the second round of the Stanley Cup race

St. Louis connected on one of five power plays to tie the series while Anaheim loses again...

Ottawa's defense came up big in Game 1 to beat New York, and the Penguins beat the Capitals...
Subban had three points in Nashville's 4-3 win over St. Louis in Game 1, while Edmonton dropped...

Washington and Pittsburgh figure to go neck and neck, as do Anaheim and Edmonton

Cassidy went 18-8-1 after replacing Claude Julien in 2016-17