NHL lockout: Your daily hockey fix for Day 76
This is Day 76 of the NHL lockout, 2012 edition. Every day, we'll serve up some CBA talk and help you get your hockey fix.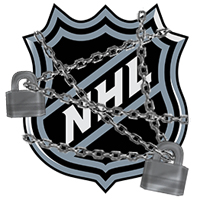 This is Day 76 of the NHL lockout, 2012 edition. Every day, we'll serve up some CBA talk and help you get your hockey fix. Let's begin, shall we?
CBA roundup
• Mediation has failed -- for now -- and the lockout continues into day 76. The NHL has missed 422 regular season games and lost the Winter Classic in Ann Arbor, Mich., as well as the All-Star Weekend in Columbus, Ohio.
• There had been some speculation a couple of months ago that when the NHL lockout comes to an end expansion could be an option. But if you ask economist Todd Jewell the only real option for the NHL isn't expansion, but instead contraction. He called it a "necessary evil."
"You've got to get rid of some of these teams with so little public support that can't exist without subsidies from the rest of the league," Jewell told David Ebner of the Globe and Mail. "I just don't think the National Hockey League can survive with as many teams as it has in the southern states.
"But contraction's tough for the league to do, because it's admitting failure. It's admitting they're not a big enough sport to survive in Phoenix." [Globe and Mail]
• Tampa Bay Lightning superstar Steven Stamkos hasn't yet decided on whether he's going to Europe for the remainder of the lockout, but the lockout has been pretty agonizing for him.
For fans it's been pretty agonizing not getting a chance to see him play. [ESPN]
•  An Ohio senator wants to help ease the damage that the NHL lockout has caused to local businesses in Columbus, not only due to the loss of the All-Star Weekend, but also the 11 (so far) regular season games that would have been held at Nationwide Arena. The office of Sen. Sherrod Brown sent a letter, which was obtained by the Columbus Dispatch, to the U.S. Small Business Administration looking for ways to help.
"This is not a natural disaster in the sense that everything is wiped out," Brown told Aaron Portzline of the Dispatch on Thursday. "But it's been an unexpected blow to small businesses. Maybe they need a 'bridge' loan to help them get through this. But we'll do whatever we can to help the business and the SBA to get together on something that can help. I suspect we'll hear back from the SBA fairly soon. We need to get going on this." [Columbus Dispatch]
Hockey fix
Since it's day No. 76 of the NHL lockout, here is No. 76 of the Montreal Canadiens, P.K. Subban.
Show Comments
Hide Comments
Fired by Dallas this offseason, Ruff is expected to replace Jeff Beukeboom

Even without a can't-miss prospect, the first round features a handful of solid center pic...

Casey Mittelstadt goes off the board in the top 10 picks of the 2017 NHL Entry Draft
New Jersey makes the Halifax Mooseheads star the first overall selection in this year's dr...

Washington saves a key piece from hitting free agency but probably hurts itself in the long...

Pens open season on Oct. 4, while the Golden Knights begin play Oct. 6 on the road