NHL lockout: Your daily hockey fix for Day 80
This is Day 80 of the NHL lockout. The Sidney Crosby-Ron Burkle angle today is intriguing, more on decertification and Toews being Toews.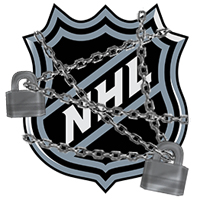 This is Day 80 of the NHL lockout, 2012 edition. Every day, we'll serve up some CBA talk and help you get your hockey fix. Let's begin, shall we?
CBA roundup
•  The NHL has now canceled 422 regular-season games, lost the Winter Classic in Ann Arbor, Mich., and the All-Star weekend in Columbus.
•  One of the really interesting aspects about Tuesday's players/owners-only meeting in New York is the possibility for the dynamic of a player of the Penguins (Sidney Crosby) and an owner of the Penguins (Ron Burkle) being on opposite sides of the table. Rob Rossi notes how that could be a very good thing for these negotiations.
Just like Lemieux, Crosby has a guy named Burkle on his side. And in a labor dispute Burkle is more outstanding that Toews, more valuable than Malkin.

Burkle is the Penguins owner that can have a magnificent impact. He will not treat players like spoiled kids.

He has too much respect for the Kid he knows quite well. (Pittsburgh Tribune-Review)
•  In that meeting, you will have a pair of owners who signed off on big contracts just before the lockout went into effect that they are now trying to make illegal. Larry Brooks would love to have Mark Chipman (Jets) and Jeremy Jacobs (Bruins) pushed on it.
So it would be interesting indeed for Winnipeg owner Mark Chapman and Boston owner Jeremy Jacobs to explain why the NHL is insisting on systems changes that would limit contracts to five years and annual variance within those contracts to five percent, and why these demands have become non-negotiable barriers to settlement.

It would be interesting to hear these owners explain themselves this afternoon when they and four others sit across the table from an as of yet unidentified sextet of players before tomorrow's Board of Governors meeting — also in Manhattan — that is likely to be explosive. (New York Post)
•  Because he has a lot of time on his hands without the NHL, Michael Arace imagined what the conversation will look like in today's meeting. (Columbus Dispatch)
•  If this meeting comes and goes today with little to no progress (as this writer expects) then you'll start to hear a lot more about the decertification process popping back up. Craig Custance explains that it's certainly not an easy route if the players choose to go that way.
There's reason for trepidation. Seven of 30 NHL teams are Canadian, which complicates things slightly when you're talking about American antitrust laws.

It's also a little hard to argue that the NHL has a monopoly on professional hockey when you can just take off for the KHL or Switzerland at the first sign of labor trouble.

It gets even hazier when you consider that the NHLPA is a Toronto-based association that hasn't used U.S. antitrust laws in the past despite multiple work stoppages. (ESPN.com)
•  Another angle on the decertification prospect: Scott Burnside imagines what the NHL could look like if the decertification process dragged on and on and on. (ESPN.com)
•  Who doesn't appreciate a good rant from time to time? Adrian Dater can certainly be a good source for that, particularly during this lockout.
But, no, it has to be about lines drawn in the sand and phony battles on "principle" and all the other canards both sides want us to believe -- again.

Too bad, but nobody is buying right now. I absolutely believe the sport now is badly damaged with the public, and attendance will fall off a cliff in many, many cities if and when the NHL returns. I don't have any Nate Silver-style data to back that up, but I believe it will be the case. (Denver Post)
Hockey fix
Jonathan Toews is expected to be one of the players in Tuesday's meeting. So as a reminder of what we're missing, here's one of the Chicago captain's finest goals of his still-young career.
KHL update
Hey, look. Evgeni Malkin had another big game with a four-point night. This Malkin guy is pretty decent we hear. Plus, if hockey fights are your thing, there were a couple of notable ones recently.
Simulated scores
•  Games have been canceled, and your favorite players are overseas, but you can still see how your team would be doing. PredictionMachine.com uses its play-by-play technology to simulate each game from the original schedule and predict the outcomes. Just because the NHL isn't playing on the ice doesn't mean we can't play the games. So, here are the "results" from the games that were scheduled for Tuesday night.
Tuesday night's schedule
Winner
Winner record
Loser
Loser record
Capitals 6
12-13-2
Islanders 0
4-21-5
Hurricanes 3
11-16-5
Penguins 2
20-5-2
Flyers 3
19-5-1
Lightning 0
7-15-1
Red Wings 5
20-5-1
Avalanche 1
6-18-3
Sharks 3
11-13-4
Sabres 0
8-15-1
Canadiens 1
11-13-4
Blackhawks 0 (overtime)
16-8-2
Senators 1
14-10-2
Flames 0
8-14-2
Predators 4
16-9-3
Oilers 0
10-13-5
Stars 2
5-22-5
Canucks 1 (overtime)
19-6-1
Kings 7
16-9-4
Blue Jackets 5
4-19-3
For more hockey news, rumors and analysis, follow @EyeOnHockey and @StubitsCBS on Twitter and like us on Facebook.
Islanders could also be loading up for scoring talent, and Vegas has plenty of D-men to se...

Fired by Dallas this offseason, Ruff is expected to replace Jeff Beukeboom

Even without a can't-miss prospect, the first round features a handful of solid center pic...
Casey Mittelstadt goes off the board in the top 10 picks of the 2017 NHL Entry Draft

New Jersey makes the Halifax Mooseheads star the first overall selection in this year's dr...

Washington saves a key piece from hitting free agency but probably hurts itself in the long...