NHL lockout: Your daily hockey fix for Day 85
This is Day 85 of the NHL lockout. An inside look at the how the Penguins tried to get a deal done and the 1980 gold-medal game.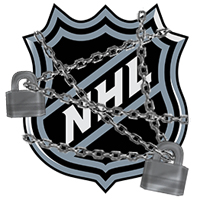 This is Day 85 of the NHL lockout, 2012 edition. Every day, we'll serve up some CBA talk and help you get your hockey fix. Let's begin, shall we?
CBA roundup
•  The NHL has now canceled 422 regular-season games, lost the Winter Classic in Ann Arbor, Mich., and the All-Star weekend in Columbus.
•  Remember how the Pittsburgh Penguins nearly saved the season last week? That's how it was being hailed, at least, as the introduction of Sidney Crosby and Pens co-owner Ron Burkle (with Mario Lemieux not far away) led to significant progress to the point that a deal was nearly reached. Rob Rossi takes an inside look at how it all went down, including how the players/owners-only dynamic came to fruition and why the teams that were selected to participate were indeed chosen. (Pittsburgh Tribune-Review)
•  One constant in these labor negotiations is that the head men on both sides are continually targeted. In the case of Gary Bettman, it's done in public by way of the players' mouths. For Donald Fehr, it's much more behind the scenes and a touch more strategic.
It was reported on Thursday night that players were told if Fehr came back into the meetings, the deal would be dead. Fehr came back, and they broke off. Now Larry Brooks has another crack at the NHL's attempts to undermine Fehr, who has clearly become at least an annoyance to the league side.
Owners and management representatives have been told that Fehr never actually negotiated a CBA with Major League Baseball and that the players pushed him aside in order to complete deals in 2002 and 2006.

This is utter nonsense. But a slur such as this fuels belief around the league that Fehr, like Goodenow before him, simply cannot be dealt with. It deflects criticism from Bettman and ownership to deliver a product to its customers. (New York Post)
•  Speaking of Fehr and his history negotiating in baseball as the head of the players union there, here is a trip back into the SI Vault for a look at Fehr, rather interesting in lieu of the previous post here. (Sports Illustrated)
•  Another casualty of this lockout is the loss of Fantasy hockey, a growing industry annually. It goes without saying that with no hockey games, there is no fantasy hockey. It's taking a big toll, as Fluto Shinzawa explains.
"It was growing at a really good clip," said Darryl Dobbs, founder of Dobber Hockey. "The lockout stopped that completely. There's no growth. The momentum is completely gone."

Dobbs's products include a fantasy guide, a midseason report, a prospects guide, and a goalie guide. These publications account for approximately 90 percent of Dobbs's income. Advertising on his website, which hosts a pool manager, accounts for the other 10 percent.

If the 2012-13 season is scrubbed, Dobbs estimates business will be down 50 percent. If a prompt resolution takes place, Dobbs pegs a 20 percent loss as a best-case scenario.
Go there for the Fantasy hockey, stay for the story about the lack of trust in these negotiations. (Boston Globe)
•  On Saturday night in Windsor, Ontario, another pack of locked-out players banded for a charity game to support child cancer patients. Anytime you give five figures to charity, it's a good night. Daniel Cleary was one of the players in that game, and he spoke afterward a little about the -- what else? -- lockout and how he hopes fans receive it.
"I just hope they don't vilify us," Detroit Red Wings forward Danny Cleary said. "Everyone loves the game, we all love it the same." (MLive.com)
Hockey fix
On Saturday night, AMC premiered Miracle as a new movie in its roundup of classics. It's a great movie, let alone a great hockey movie, but the gold medal game is just an afterthought (as well it should be). So here's the finish to the great Miracle on Ice from the 1980 Olympic Games. You might get goosebumps.
KHL update
A big Saturday in the KHL included a matchup of Pavel Datsyuk vs. Alex Ovechkin.
Simulated scores
•  Games have been canceled, and your favorite players are overseas, but you can still see how your team would be doing. PredictionMachine.com uses its play-by-play technology to simulate each game from the original schedule and predict the outcomes. Just because the NHL isn't playing on the ice doesn't mean we can't play the games. So, here are the "results" from the games that were scheduled for Sunday night.
Sunday night's schedule
Winner
Winner record
Loser
Loser record
Islanders 1
5-22-5
Flyers 0 (overtime)
21-6-2
Blues 4
18-7-1
Blackhawks 3 (overtime)
17-9-3
Predators 3
17-10-3
Flames 0
9-15-2
Sharks 1
13-13-3
Blue Jackets 0
5-21-3
Wild 4
12-16-3
Ducks 0
10-17-2
For more hockey news, rumors and analysis, follow @EyeOnHockey and @StubitsCBS on Twitter and like us on Facebook.
Show Comments
Hide Comments
Vince Gill, Carrie Underwood, Lady Antebellum and Luke Bryan have apparently upstaged a hometown...

The 14-year NHL veteran joins the team with which he played three seasons from 2013-16

Series schedule, results and updates from the title showdown between Nashville and Pittsbu...
Here's how to stay on top of the Pittsburgh Penguins' bid for a repeat against the Nashville...

Ottawa takes it into a fifth period of action but falls on a late goal from Chris Kunitz

Series schedules, results and updates from the Eastern and Western conference finals