NHL lockout: Your daily hockey fix for Day 99
It's Day 99 of the NHL lockout. The NHL can't see big picture, Don Cherry believes the league will be back and it's Wayne Gretzky's day of the lockout.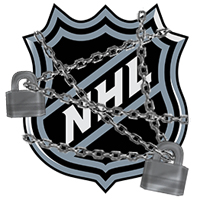 This is Day 99 of the NHL lockout, 2012 edition. Every day, we'll serve up some CBA talk and help you get your hockey fix. Let's begin, shall we?
CBA roundup
•  The NHL has wiped out 626 regular-season games, lost the Winter Classic in Ann Arbor, Mich., and the All-Star weekend in Columbus.
•  Another Sunday means another anti-Gary Bettman story from Larry Brooks. This week, he accused the commish of not seeing the whole picture and how the owners' insistence on a five-year cap limit is stupid to cancel a season over.
I would defy any owner to explain why the season should be canceled over the difference of one or three years in maximum contract lengths in the current proposals of the NHL and the NHLPA.

The league's proposed contract term limits are meant to devalue free agency. The league acts as if players spent the seven seasons under the expired collective bargaining agreement fleeing small markets for big markets even as all available evidence contradicts the theory. (New York Post)
•  Good news, folks. Don Cherry now believes the NHL will be back in January. (Canadian Press via Montreal Gazette)
•  If the lockout were to end right now and a deal were signed with everything unsettled going status quo, the owners would have themselves a pretty nice "win" to show for it. Damian Cristodero spoke with the Lightning's Martin St. Louis, who is just a little frustrated at this point.
"The truth is hockey players, our whole life, we're groomed to stick together and fight; when it gets tough, to dig in," he recently said at the Ice Sports Forum in Brandon. "I think we're being more than reasonable.

...

"We've tried to get stuff back," St. Louis said about the league, after seeking changes, agreeing to keep the same rules on entry-level contracts, salary arbitration and unrestricted free agency. "It's not like we're asking for more. If you look back eight years ago, you want a (salary) cap? We gave them a cap. You want 50 percent (of revenue)? We give 50 percent. What are you giving me?" (Tampa Times)
•  With Christmas being just two days away and all, we could really use a Christmas miracle to end this lockout and get hockey back in the new year. Of course, a feel-good Christmas story can quickly turn into a horror story for hockey fans according to Tom Gulitti.
Perhaps it will take visits from three of the Montreal Forum's ghosts for Bettman and union chief Donald Fehr to see clearly the NHL's rich past, the ugliness of its present and the dark abyss it is on the verge of falling into in seasons yet to come (assuming there are some).

But, if Bettman and Fehr keep acting like Heat Miser and Snow Miser, it will be another year without NHL hockey. When the door opens, Uncle Billy (deputy commissioner Bill Daly) will have very little in the basket he passed around town. The fans may not be there to save the league and the players from themselves again.
Ah, yes. Hockey's equivalent of coal. (Bergen Record)
•  Players have been plenty vocal all lockout long about their feelings toward the commissioner. But just in case you missed it all the times before, here's Jason Chimera's thoughts about Gary Bettman as told to Chuck Gormley.
"This is all part of Gary Bettman's book," Chimera said Friday after playing in a scrimmage game against some of the area's top college players at Kettler Capitals Iceplex.

"He seems to be bent on ruining the game. If that's what he's out to do he's sure doing a good job of it. It's disappointing. We're willing to get a deal done and try to sit down and talk with no pre-conditions and they don't want to talk.

"If they set agendas, we're done. We've got to start talking. We're still not that far apart. It's just a matter of getting it done. We want to sit down and they don't want to meet at this point."
Of course, the NHL would say pretty much the same about the players. You know, maybe the Christmas miracle wouldn't be a deal. At this point, it would be great to use one just to get them back to the negotiating table. (CSN Washington)
•  The end can't come fast enough for all of us impatient hockey fans, so really think about the people who depend on hockey for a little more than enjoyment, especially around the holidays. One Buffalo restaurant owner is feeling the pain of the lockout in more ways than one. (AP via Star-Tribune)
Hockey fix
It's Day 99 of this stupid lockout, so you can probably guess where we're going. In case you need it spelled out, it's Wayne Gretzky. First, a little 50 goals in 39 games ...
And then Gretzky surpassing Gordie Howe on the all-time points list.
Yeah, he was kind of good.
Simulated scores
•  Games have been canceled, and your favorite players are overseas, but you can still see how your team would be doing. PredictionMachine.com uses its play-by-play technology to simulate each game from the original schedule and predict the outcomes. Just because the NHL isn't playing on the ice doesn't mean we can't play the games. So, here are the "results" from the games that were scheduled for Sunday night.
Sunday night's schedule
Winner
Winner record
Loser
Loser record
Flyers 9
25-8-3
Senators 8 (overtime)
16-16-3
Predators 3
22-12-4
Panthers 0
10-22-7
Capitals 1
18-16-2
Canadiens 0
14-20-4
Blackhawks 1
22-10-3
Ducks 0
12-21-3
Blues 1
25-7-1
Canucks 0
23-11-2
Oilers 4
15-17-8
Flames 3 (overtime)
11-21-5
Avalanche 2
12-20-4
Sabres 1
12-20-2
For more hockey news, rumors and analysis, follow @EyeOnHockey and @StubitsCBS on Twitter and like us on Facebook.
Show Comments
Hide Comments
Washington and Pittsburgh figure to go neck and neck, as do Anaheim and Edmonton

Cassidy went 18-8-1 after replacing Claude Julien in 2016-17

With the playoff field cut in half, the stakes keep getting raised
Green has led Vancouver's AHL affiliate since 2013

Series schedules, results and updates from the second round of the Stanley Cup race

Here's how to stay on top of all of the NHL's second-round playoff series, which begin Wed...