NHL rumors: Might Avs' Ryan O'Reilly be staying in KHL longer?
Colorado's restricted free agent Ryan O'Reilly went to the KHL during the lockout but getting him back might not be so easy.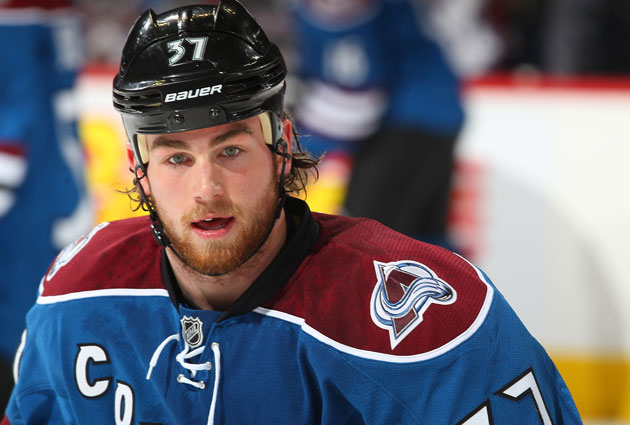 O'Reilly had 18 goals, 37 assists for the Avs last season. (Getty Images)
One of the quieter yet more interesting things to happen during the lockout was Colorado Avalanche's leading scorer -- and restricted free agent -- Ryan O'Reilly signing a two-year contract with Metallurg Magnitogorsk of the KHL. Not a lot was made of it because everybody assumed that, even though he had a two-year deal, he would come back to the NHL when a new contract with the Avs was reached, particularly since he has an opt-out clause.
Perhaps that was a dangerous assumption.
According to Tim Wharnsby of the CBC, the Avs are going to have their work cut out for them if they want to get O'Reilly back from Russia.
Metallurg Magnitogorsk, the KHL team that O'Reilly plays for, is paying the 21-year-old forward a prorated $4-million US to play in Russia this year.

It is also believed that Metallurg Magnitogorsk is willing to increase O'Reilly's contract if he agrees to stay in Russia. Negotiations between O'Reilly's agent Mark Guy and the Avalanche have yet to produce a new deal for native of Varna, Ont. [near Stratford]. The two sides are believed to be far apart.
That makes things a lot more interesting now, doesn't it?
Something to consider with O'Reilly here: He's not alone in Russia. While most players -- who aren't European -- didn't enjoy their time in the KHL (we're looking at you Joffrey Lupul and Evander Kane), O'Reilly doesn't seem to be having the same issues. That could be because his brother Cal is a teammate of his in the KHL. That can help ease the homesick feelings.
Note that since he doesn't actually have a contract in the NHL right now, this is different than the situation surrounding a guy like Ilya Kovalchuk, who was obligated to return to the Devils. Without a contract, O'Reilly is within his rights to remain in the KHL.
It's hard to imagine that the Avalanche won't do what they need to do to get O'Reilly back on the roster. He was their leading scorer last season and is obviously a key part of their franchise moving forward. The Avs haven't been known in recent years for throwing around a lot of money, but spending some on O'Reilly wouldn't be a bad investment.
What has to be a tad concerning for the Avs, though, is seeing not just the $4 million salary that O'Reilly has now but that they might raise that salary. In 10 games, O'Reilly has been a point-per-game player for Metallurg Magnitogorsk, scoring five goals and adding five assists while playing almost 19 minutes per game.
O'Reilly was selected 33rd overall in the 2009 draft by the Avalanche.
For more hockey news, rumors and analysis, follow @EyeOnHockey and @StubitsCBS on Twitter and like us on Facebook.
Show Comments
Hide Comments
Ottawa takes it into a fifth period of action but falls on a late goal from Chris Kunitz

Series schedules, results and updates from the Eastern and Western conference finals

Preds captain has three more days to recover from a hit to the head before final begins next...
Replicating its Game 6 dominance -- everywhere but the scoreboard -- might not be easy for...

Ottawa recovers from a 7-0 loss in Game 5 to quiet Pittsburgh's offense

Out for the remainder of the postseason, Johansen is still part of the Predators' playoff...