Phil Kessel, Maple Leafs haven't started negotiations on new deal
Phil Kessel is a free agent after next season but as of yet negotiations haven't begun between he and the Maple Leafs.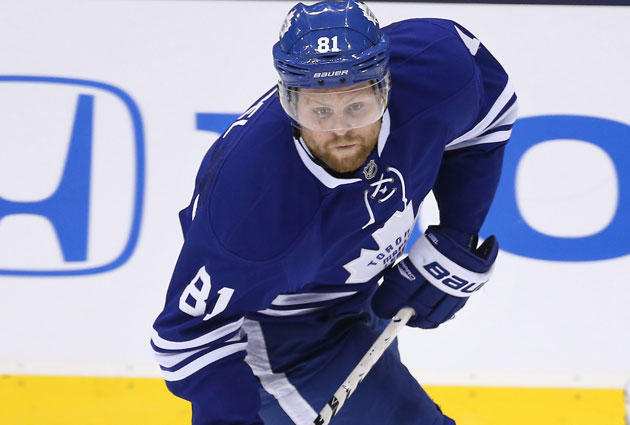 More NHL offseason: Rumors | Top 50 Free Agents | Buyout Tracker | Trades | Transactions
It has become standard operating procedure in the NHL, it seems, to begin immediately working on contract extensions for players as soon as you can. Nothing can officially be signed until one year before free agency hits and that's usually when these extensions come down.
So when we get to late August and a prime scorer like Phil Kessel gives an update on his contract negotiations, it comes as a scare to some that they have yet to begin and Kessel doesn't want to negotiation during the season. That's what Kessel had to say on Tuesday at Hockey USA's Olympic Orientation Camp.
Now comes the part where people in Toronto begin to worry. But keep in mind, even if the Maple Leafs were fortunate enough to play as long as they can and go into late June by playing, there would still be a couple of weeks there to try and hammer out a deal. With the pressure on, it's amazing how fast those deals can be reached.
You know that priority No. 1 for next summer on GM Dave Nonis' calendar is re-signing Kessel. The guy has taken some flack over the years but he's one of the elite scorers in the game and his perception in Toronto seemed to finally take the turn to the positive that it deserved when the Leafs made the playoffs last season. They will do all they can to keep him, even if it will likely be expensive. Very expensive.
Keep in mind that right now the Leafs are tight against the cap so that is a consideration. Of course a new contract wouldn't kick in this season but at this point Nonis needs to know how much room he'll have available for next year. If they are against the cap now, they'll be close to it next season when the cap inevitably goes up. Nonis has to know how much money he can pay Kessel before he can really make an offer.
In the meantime, Kessel is just going to chill over here, hoping that stare will get inside Nonis' head.
Show Comments
Hide Comments
Series schedules, results and updates from the second round of the Stanley Cup race

Here's how to stay on top of all of the NHL's second-round playoff series, which begin Wed...

Series schedules, results and updates from the first round of the Stanley Cup race
Ottawa took a 3-2 decision to send Boston home, and Washington outlasted Toronto, 2-1

Stevens was L.A.'s interim coach for four games in the 2011-12 season

St. Louis, New York and Edmonton eked out victories that eliminated Minnesota, Montreal and...