PHOTO: The best (and worst) of Movember in the NHL
November is gone and that means Movember is done in the NHL. There were some pretty excellent 'staches and a couple not so excellent ones.
More NHL: Scores | Standings | League Leaders | Odds | Injuries | Power Rankings
Now that the calendar shows it's December, it means more than the fact that Christmas music is all over the radio dial. It also means the gloriously hideous mustaches that permeate the NHL in the month of November are mostly gone, too.
November has been "renamed" Movember where men grow mustaches for men's health awareness and in many cases, try to raise money with the power of the 'stache. It's become very popular in the NHL with competitions ensuing about which group can grow the best mustaches, or at least the ones that garner the most donations. Because as you can see, they aren't all great.
Here's a sampling of what Movember brought us in the NHL this year.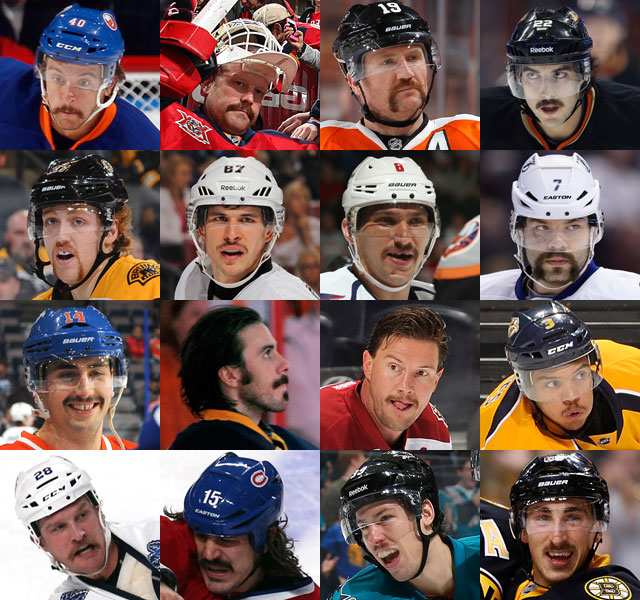 As you can see, there are some pretty good mustaches among the bunch. Scott Hartnell had an excellent handlebar mustache that was perhaps topped by Dougie Hamilton and Radko Gudas. Matthieu Perreault was named the winner of the Ducks and Shane Doan's was so good he tried to eat it. Alex Ovechkin turned in a solid enough effort to beat Sidney Crosby in something and of course mustache afficionado George Parros didn't disappoint.
But they aren't all great. Let's take a closer look at Logan Couture, shall we?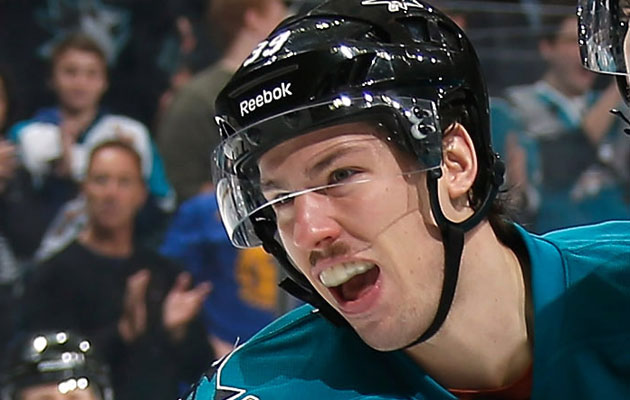 Welp, that's not a great look. I guess kudos to Couture for sticking it out, if that were my mustache I probably would have chickened out and brought out the razor a couple of days in.
Some guys will keep the facial hair around but others will keep the razors around until April, or at least every player hopes to put it away for a couple of months at that point.
Show Comments
Hide Comments
Series schedules, results and updates from the second round of the Stanley Cup race

Here's how to stay on top of all of the NHL's second-round playoff series, which begin Wed...

Series schedules, results and updates from the first round of the Stanley Cup race
Ottawa took a 3-2 decision to send Boston home, and Washington outlasted Toronto, 2-1

Stevens was L.A.'s interim coach for four games in the 2011-12 season

St. Louis, New York and Edmonton eked out victories that eliminated Minnesota, Montreal and...