Report: Gary Bettman, Bill Daly visited Seattle last week
The NHL's top two officials, Gary Bettman and Bill Daly, visited Seattle last week to meet with officials in the city, including Seattle mayor Ed Murray.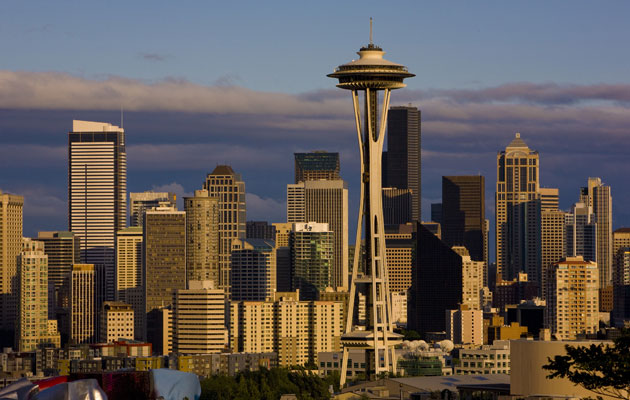 More NHL Playoffs: Schedule, TV listings | Expert Picks | Bracket | Scores | Odds
The NHL's flirtation with the city of Seattle continues.
According to Chris Daniels of KING 5 News, NHL Commissioner Gary Bettman and his right-hand man, Deputy Commissioner Bill Daly visited Seattle to meet with officials. As you could probably guess, the future of any potential new arena was part of the conversation as well as just a general "getting to know you" chat.
NHL Commissioner Gary Bettman and Deputy Commissioner Bill Daly flew to Seattle last week and met privately with King County Executive Dow Constantine and Seattle Mayor Ed Murray. Bettman has publicly stated the league has interest in placing a franchise in the Seattle market, but that "building issues" have gotten in the way.

Constantine spokesman Frank Abe described the meeting between Bettman and Constantine as a "meet and greet" and that "nothing was really brewing right now."

NHL Spokesman Frank Brown confirmed the meeting Tuesday, and said "Commissioner Bettman met with the Mayor while on the West Coast for playoff games. The purpose of the meeting was solely to obtain a status report on the new arena."
The league's interest in the Pacific Northwest market, as noted above, is not new. Bettman is guarded about what he says regarding expansion so as to not raise the hopes of fans in those cities but he has at least said the league is interested in what the Seattle market could bring.
To the idea of a new arena, not much has changed on that front, which is obviously a big stalling point for the NHL. There is still no NBA team that's headed to the city and at this point, that remains the impetus to build an arena that would be suitable for both the NBA and NHL. It's not believed that just an NHL team would warrant construction as the arena will be largely privately finaned and that financier, Chris Hansen, is interested in getting basketball back. He would like a hockey team to share the arena to help costs but he isn't actually interested in being involved as he has stated. However there have been reports of at least three groups that would be interested in owning a Seattle NHL team.
Still, it has to be encouraging for fans in the Seattle market to see the NHL's two top officials travel to the city to meet with officials and continue to explore the options and potential for NHL hockey in the area. It continues to look likely Seattle will get a team some day relatively soon, but the question is when.
Show Comments
Hide Comments
Series schedules, results and updates from the second round of the Stanley Cup race

St. Louis connected on one of five power plays to tie the series while Anaheim loses again...

Ottawa's defense came up big in Game 1 to beat New York, and the Penguins beat the Capitals...
Subban had three points in Nashville's 4-3 win over St. Louis in Game 1, while Edmonton dropped...

Washington and Pittsburgh figure to go neck and neck, as do Anaheim and Edmonton

Cassidy went 18-8-1 after replacing Claude Julien in 2016-17