Valtteri Filppula signs five-year, $25-million contract with Lightning
Valtteri Filppula is joining the Tampa Bay Lightning on a five-year, $25-million contract.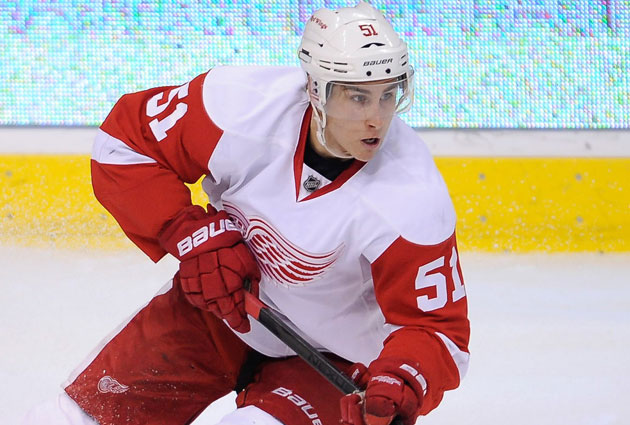 More NHL offseason: Rumors | Top 50 Free Agents | Buyout Tracker | Trade Tracker
When the Detroit Red Wings signed Stephen Weiss on Friday afternoon it became pretty clear that Valtteri Filppula was going to be moving on to another team.
That team is the Tampa Bay Lightning.
The Lightning and Filppula agreed to terms on a five-year, $25-million contract Friday afternoon, giving the team a skilled player to center its second line behind Steven Stamkos.
Tampa Bay general manager Steve Yzerman certainly has a great knowledge of Filppula's game given the time he spent in Detroit's front office over the years. Filppula spent seven full seasons in Detroit.
It's a pretty big investment for the Lightning, and his performance over the years doesn't really seem to be that of a $5-million per year player. He's very good, and responsible in all areas of the ice, but that's still a lot. Such is life in NHL free agency, especially when the crop of players available isn't that great to begin with and other teams are blindly throwing around money.
Filppula is one year removed from his best season in the NHL when he scored 23 goals to go with 43 assists in 81 games. He followed that up this past season with nine goals and eight assists in 41 games.
Show Comments
Hide Comments
For first time since 2005-06, Edmonton is headed for a Stanley Cup run

With loss to Hurricanes, Detroit eliminated from postseason contention for first time since...

Flames-Capitals would pit underdogs vs. title favorites, while Pens-Oilers would showcase elite...
The Ducks are outshining their Pacific competition, while the Habs and Predators offer lots...

Big losses by the Sharks and Blackhawks have Washington back on top

On day he signs entry-level deal with Canucks, Boeser scores Vancouver's third goal in 4-2...