Will David Clarkson be worth it?
David Clarkson is one of the top free agents available, and somebody is going to give him a big contract. But will he be worth it?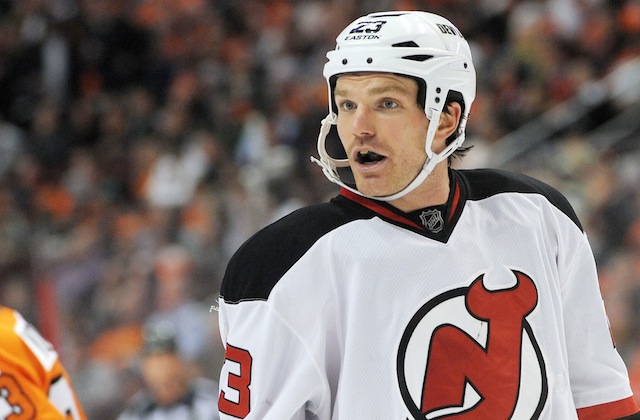 More NHL offseason: Rumors | Top 50 Free Agents
In most years, David Clarkson would be the type of player a team would turn to when it missed out on one of the big free agents.
This year, David Clarkson is one of the big free agents.
After he rejected a contract offer from the New Jersey Devils this week, he's destined to hit the open market on Friday. Somebody is going to give him a lot of money. He's big, he's viewed as a tough, gritty forward, he draws penalties and he's just one year removed from a 30-goal season that was followed by a 15-goal performance in the lockout-shortened 2013 campaign.
In a marketplace in which a player like Bryan Bickell pulls in $4 million a year from the Chicago Blackhawks and 36-year-old Pascal Dupuis gets $3.75 million from the Pittsburgh Penguins, it's probably not unreasonable to believe that somebody will be willing to give Clarkson as much as $5 million or $6 million on the open market.
But will he be worth it?
Working in Clarkon's favor is the fact that he has scored a lot of goals the past two seasons, has developed into a player who gets a ton of pucks at the net and is able to help his team drive possession into the offensive zone. When he has been on the ice the past two years, the Devils have outshot and outscored their opponents by a pretty significant margin, and he has been a big part of it.
There's also nothing in his underlying numbers to suggest that he has been riding shotgun alongside better players and benefiting from their presence the past two seasons. He has been productive no matter whom his linemates have been. Perhaps even better, though his goal scoring saw a slight drop in 2013, it wouldn't be a stretch to argue he was actually a better player this past season than in 2011-12.
When you combine that with his size and physical play, you have a player whom most teams and general managers are going to absolutely love.
The red flag is that what a player did last isn't necessarily an indicator of what he's going to do next. While Clarkson has been a fantastic player over his past 128 games, he has also spent a much larger portion of his career putting up mediocre goal and point totals and getting crushed in puck possession while playing relatively sheltered minutes.
That has to be at least mildly concerning.
The argument for Clarkson is that he's a late bloomer and is only now starting to realize his potential. And that's probably very true.
But just because a player is a late bloomer in his late 20s doesn't mean he's guaranteed to keep getting better. It's also entirely possible that he has already hit his peak performance, played his best hockey and put up his best numbers.
Most goal scorers hit their peak around the age of 25 or 26. Clarkson will turn 30 next season and only once in his career has topped 40 points in an NHL season. How confident are you that he's going to keep improving or even maintain what he has done the past two seasons?
It only takes one team and one general manager with a stack of money burning a hole in his pocket to result in a big contract, and somebody is going to give it to him. Somebody is going to fall in love with the size and the goals and believe they have their power forward for the next five or six years. It happens every year, and it usually ends up backfiring.
The Toronto Maple Leafs seem to be the team connected to him the most. The Edmonton Oilers have been thrown into the mix recently as well.
Somebody is going to pay him, but it's not without its risks.
Show Comments
Hide Comments
Series schedules, results and updates from the second round of the Stanley Cup race

New Jersey claims No. 1 draft pick after having an 8.5 percent chance of earning the top s...

Ottawa takes a 2-0 lead over New York, and Pittsburgh does the same against Washington
St. Louis connected on one of five power plays to tie the series while Anaheim loses again...

Ottawa's defense came up big in Game 1 to beat New York, and the Penguins beat the Capitals...

Subban had three points in Nashville's 4-3 win over St. Louis in Game 1, while Edmonton dropped...