Zach Bogosian signs seven-year contract with Jets for $36 million
The Jets have re-signed another restricted free agent, inking Zach Bogosian to a seven-year, $36 million deal.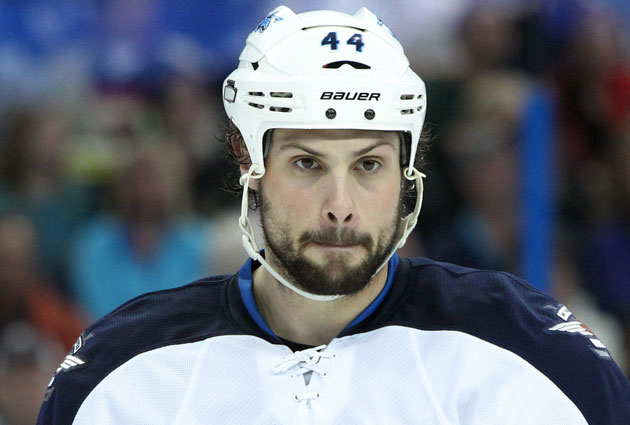 More NHL offseason: Rumors | Top 50 Free Agents | Buyout Tracker | Trades | Transactions
The Winnipeg Jets had five players file for salary arbitration this summer. None of them will actually have their hearing.
The final Jet who needed to be re-signed was perhaps their top restrcited free agent, defenseman Zach Bogosian. On Monday the team announced it has agreed to a new deal to avoid the process and sign up the young and promising defenseman for a long time to come.
How long? Seven years, during which Bogosian will make $36 million. That's a $5.14 million cap hit for you math majors out there.
That's an alright deal for a young defenseman like Bogosian who is already on his third contract. This will take him to 30 years of age so it will eat up some UFA years while they're at it for a pretty good price relative to the type of player he is. Yes, it is a bit high on the surface, but consider the cost of paying out UFA years and the fact that he should be a top-pairing defenseman for the Jets and the rate doesn't seem that bad. The trick is proving he's worth it because he can be.
Bogosian, the third overall pick in 2008 by the Thrashers/Jets franchise, has become a mainstay on the blue line for the Jets and will remain as such for a lot longer. He has been averaging a little more than 23 minutes per game the past couple of seasons and this past year he had five goals and nine assists in 33 games. If there is a big knock against him it's injury concerns. In his five seasons he's only played more than 71 games once -- and he wasn't on pace to play that last season, which was shortened by the lockout.
Over the weekend the Jets made another big re-signing in Blake Wheeler, who had a six-year deal thrown his way.
Show Comments
Hide Comments
Replicating its Game 6 dominance -- everywhere but the scoreboard -- might not be easy for...

Ottawa recovers from a 7-0 loss in Game 5 to quiet Pittsburgh's offense

Series schedules, results and updates from the Eastern and Western conference finals
Out for the remainder of the postseason, Johansen is still part of the Predators' playoff...

Nashville refuses to back down despite taking fewer than 20 shots against fill-in goalie Jonathan...

Anaheim will be without two key forwards and possibly its No. 1 goalie in Nashville on Mon...