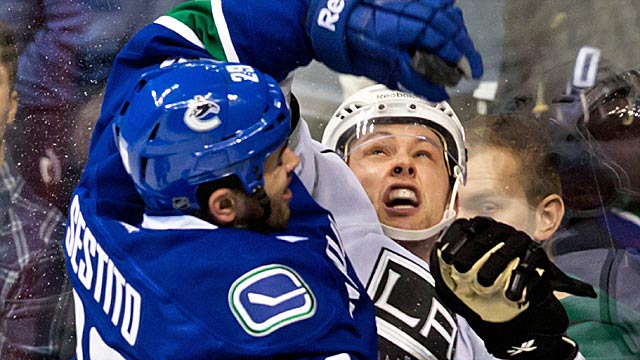 For years the NHL has talked about the parity in its league, and it's oh so true. The word is brought up a lot in the NFL, but it doesn't have the balance that hockey does. That's partially a result of the points system that sometimes gives points to teams that lose.
But it's more than just the standings. The NHL has a few clear-cut top dogs this season, but then there seems to be a dearth of second-tier contenders. It's tough when you get down just five spots in to trying to figure out the best teams in the NHL.
Take the Western Conference as an example. Outside of the Blackhawks, is there a real, true contender right now? The Ducks have the record of one but doubts still remain there. There are a lot of good teams, more than the East, but not necessarily a bunch of great teams. As of this moment there is a five-way tie for fourth in the West.
Go further down and there are 14 of the 15 teams in the conference that can consider themselves in the playoff race today. Edmonton, Colorado and Calgary, tied for 12th, are just four points back.
The West eats itself up. It has stiffer competition from top to bottom than its East counterpart so it doesn't have as many teams able to rise above the rest. Remember that as you go through these rankings and see a lot of teams from the East near the top. From top to bottom, there is no sane argument that the West isn't the better conference, but the question is if it has the better teams. Without intra-conference play this year we won't really know.