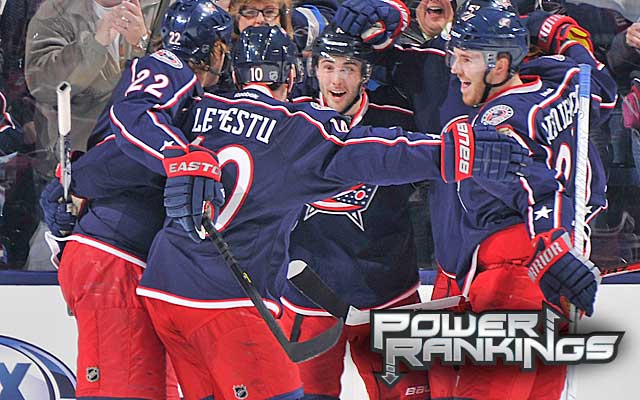 Here we are on April Fool's Day talking about the Columbus Blue Jackets in playoff position. The funny part is that it's not a joke.
If the playoffs were to start today, the Blue Jackets would be in for just the second time in franchise history. Now as you know, the playoffs don't start today and other teams have played fewer games than them so it is a bit deceiving, but with this franchise, that still means something. They're going in a positive direction for once.
You can thank none other than Sergei Bobrovsky. The goaltender who was cast aside by Philadelphia after the Flyers seemingly gave up on him developing into what they had hoped has been simply sensational this season. He's 12-8-6 with a .927 save percentage and a 2.13 goals against average, numbers that are good if you like that whole effective goaltending thing.
We still have a ways to go to the finish line, so perhaps this talk is premature, but it's why I think you have to consider Bobrovsky right now not just for the Vezina Trophy as the top goaltender, but for the Hart Trophy should the Blue Jackets make the postseason. The last goalie to win the MVP was Jose Theodore back in 2001-02 with Montreal.
Why give the MVP to a goalie? Because he has been so important to Columbus' relative success. His personal numbers tell a good chunk of the story but there is also the fact that the Blue Jackets score only 2.31 goals per game, the second-lowest total in the entire league. They're in the bottom third in the league in shots against as well. Yet they're keeping their heads above water. Thank Bob.
If I were to predict right now, I still don't think the Blue Jackets will land a playoff spot when this month is done, but you can't argue with the steps forward this team has taken this season from where they have been. Last season they earned 39.6 percent of points available, this season they're earning 51.4 percent.
Maybe they should bring back Scott Howson ... April Fools!