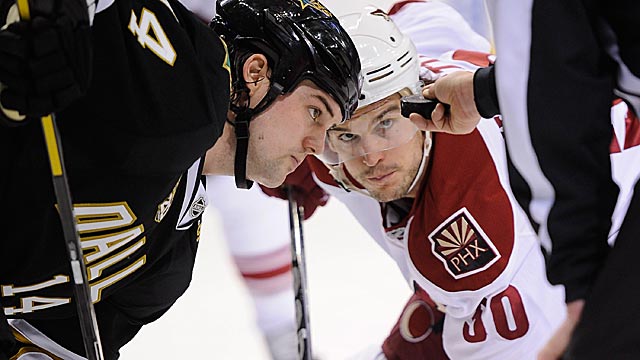 When the trade deadline came and went this past week it meant there was some good news. It's time to focus on the playoff races in earnest. From here it really is a sprint to the line.
But for many that also means some bad news. Specifically that the season is winding down for 14 of the league's 30 teams. It seems like it's close to finishing before it ever really began (thanks, lockout). A team might be bad but fans still like watching. The true fans, at least.
So with that bit of post-deadline reality, I decided to bring some of the classic good news/bad news situations to teams this week in the Power Rankings. Take everything with a grain of salt or remember there is always a bright side. Pick whichever outlook you prefer.
The good news this week in the NHL landscape is seeing the Pacific Division rise up again. The Ducks have been playing well all season, the Kings too. Now the Sharks are hot once again, the Coyotes are climbing and even the Stars aren't fading. Nobody in the division is dead in the playoff race yet (even if there are long odds). That type of balance is great, especially when it's good balance, not balance because they're all mediocre.
The bad news that correlates with that is the Southeast is still the Southeast. Get your jokes in now because we only have a few more weeks of the woeful division. Three of the bottom five in this week's rankings call the division home. At least the division has the Capitals turning it on, though.