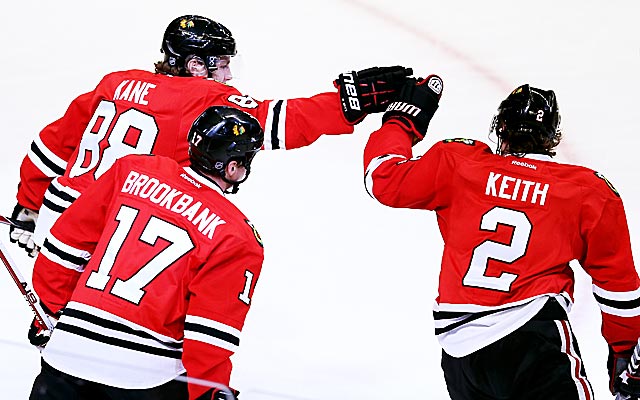 A shorter season figured to keep the standings a little tighter -- fewer games making it more difficult to pull away from the pack. Somebody forgot to tell the Blackhawks and Penguins.
The top finishers in each conference ran away with the No. 1 seeds in their respective conferences, the Blackhawks beating the Ducks by 11 points, the Penguins by nine over Montreal.
When you dominate like that in a regular season that consists only of in-conference games, there's little doubt about the favorite on each side of the ledger. So the expectation is the Blackhawks and Penguins will prove that again in the playoffs.
It's fun to dream of what a Blackhawks-Penguins Stanley Cup Final would look like. The offensive output that series could produce would be incredible and the star power overwhelming. It's the type of Final the NHL offices would welcome in a heartbeat, too, with some of the game's biggest stars and strongest American markets.
The trick is making that happen. The last time that the top seeds from each conference advanced to play each other in the Final was back in the 2000-01 season when the Avalanche beat the Devils in seven games. Conclusion: the Stanley Cup playoffs are tough and anything can happen.
But if things do go the way of the chalk picks, it won't be so bad. The idea is to get the two best teams, and this season, the two best teams were pretty clear.