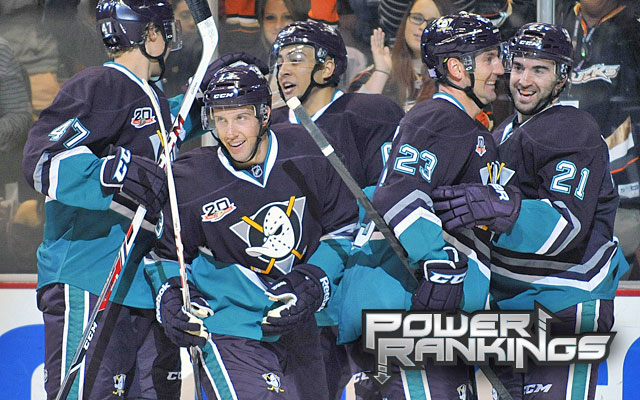 One of the great things about the season returning to a full 82 games is that it brings with it the return of interconference play. It's great for fans in cities to see teams they don't normally get to and it's as though the league wanted to celebrate this fact from the get-go.
It's good because we all needed this reminder that the West is indeed the best. It has been so lopsided you would think we're dealing with two separate leagues here.
Already there have been 36 games featuring teams from opposing conferences and the teams in the West have won 27 of those. The East is a combined 9-23-4 against the teams in the West. Six of those victories come from teams in the Atlantic Division.
That leaves the new Metropolitan Division with a total of three victories in 20 games against Western teams for a 3-14-3 record. And here we thought the Southleast Division had died and gone to hockey heaven.
The best of the bunch seems to be the Pacific Division, where every team is at .500 except for one. Heck, even the Calgary Flames have been tough to open the season, with eight points in five games and a plus-1 goal differential. Trips through California have proven to be especially hellacious as the Ducks, Sharks and Kings are a combined 7-1-0 on home ice.
In other words, it should be no surprise seven of the top 10 teams in this week's Power Rankings come from the West. It has been far and away the better conference in the early going.