Zdeno Chara to be Slovakian flagbearer, will miss time with Bruins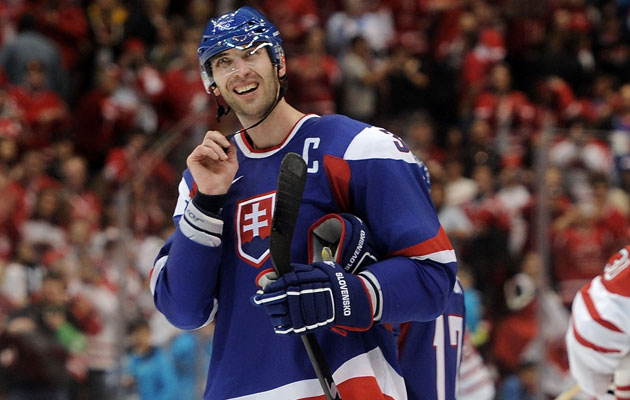 More NHL: Scores | Standings | League Leaders | Odds | Injuries | Power Rankings
The NHL is taking a two-week hiatus for the Olympics with the idea being that no player would have to miss any NHL games to take part in the festivities in Sochi. What that didn't account for was Zdeno Chara being chosen as the flagbearer for his native Slovakia.
On Thursday Bruins coach Claude Julien said that the team granted permission to Chara to carry the Olympic flag for his country at the Opening Ceremony on Feb. 7 in Sochi, a truly great honor. It just might hurt the Bruins in not one but two games.
There's no doubt that Chara will have to miss the Feb. 8 game against Ottawa. He'll just stay in Sochi and wait for his Slovakian teammates in the NHL to join him. But he could also miss the Feb. 6 game in St. Louis. That's not a lot of time to play a game and then make it to Sochi for the Opening Ceremony, especially considering the time difference.
Of course, the Bruins weren't going to stand in the way of such a great honor for an athlete. Obviously there is only one person from a nation that gets to carry the flag in the Opening Ceremony, something that's a great opportunity for anybody. Chara's vital to their team success but they can spare him for a game or two for circumstances like this.
And for those keeping score at home, Slovakia surely already won the tallest flagbearer of the 2014 Olympics.