Bode Miller finishes eighth in men's downhill, Austria's Mayer wins gold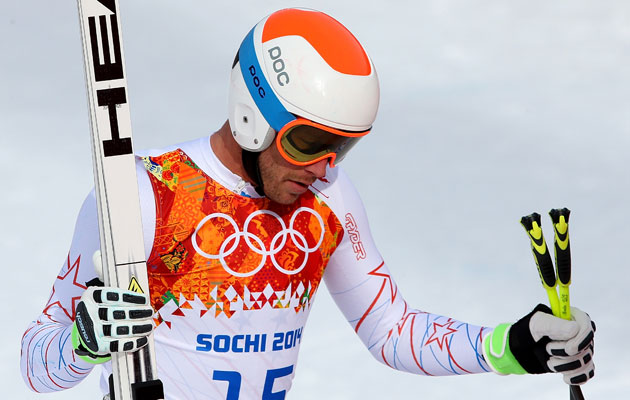 After posting the top time in training, American skiing star Bode Miller had a couple of hiccups in the men's downhill final on Sunday and finished a disappointing eighth place.
Austria's Matthias Mayer set the time to beat of 2:06.23 rather early in the competition and had the remaining racers chasing his time, including Miller. Through all the competitors, Mayer's time held up to win the gold. Italy's Christof Innerhofer took home the silver and Norway's Kjetil Jansrud won bronze.
Miller had designs on gold, coming in as the favorite to grab just the second Olympic gold medal of his decorated career and came out of the gate fast and furious. At the first time split Miller was ahead of Mayer's mark but he seemed on the verge of being out of control.
His massive speed caught up to him a short while later as Miller swung a little wide and clipped a gate, costing him precious time and speed, which he wasn't able to make up. Most of the focus on the fast Sochi downhill course was on the top and bottom portions, not necessarily the middle but that's what cost Miller on Sunday. His time of 206.75 was .52 behind Mayer.
Miller will have a few other chances to add to his medal collection in this , his fifth Winter Olympics. He will still compete in the Super Combined (where he will defend his gold from Vancouver), the Super-G and Giant Slalom.
The top American finisher was Travis Ganong, who ended up in fifth place. The USA's Marco Sullivan didn't fare as well, finishing his run in 30th position.