Dutch skater Irene Wust, openly gay, 'got a cuddle' from Vladimir Putin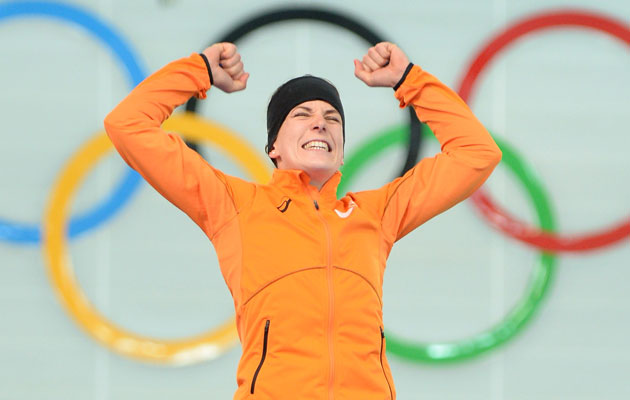 Heading into the Olympic Games, a lot of focus was paid to gay rights with Russia's much-discussed laws prohibiting gay propoganda, but a couple of days into the Games and things have been all quiet on that front.
After Dutch speed skater Irene Wust, openly lesbian, won gold in the women's 3000m, things remained quiet. There was no protest or talk of human rights at all, there was just a party. And then a personal congratulations from Russian President Vladimir Putin himself.
At a Sochi nightclub to celebrate with her Dutch fans, Wust came across Putin who was in a celebratory mood himself after Russia's team figure skating gold. That's where Putin congratulated Wust, complete with a "cuddle."
Wust told Dutch outlet NOS the story (via Daily Mail).
"I got a cuddle from him," Wust told Dutch national broadcaster NOS. "He congratulated me and asked if everything was OK in Russia and I congratulated him on [Russian speedskater] Olga Graf, of course, for her third place [in the 3,000 meters].

"He was happy to see me, but then he had to leave again. But I cuddled him."
That will hardly put an end to the conversation about gay rights in Russia however it certainly does add an interesting and probably unforeseen layer. If this is all we hear about gay rights in Sochi it would be just fine.