Winter Olympics Men's Hockey: Ten players to watch in Sochi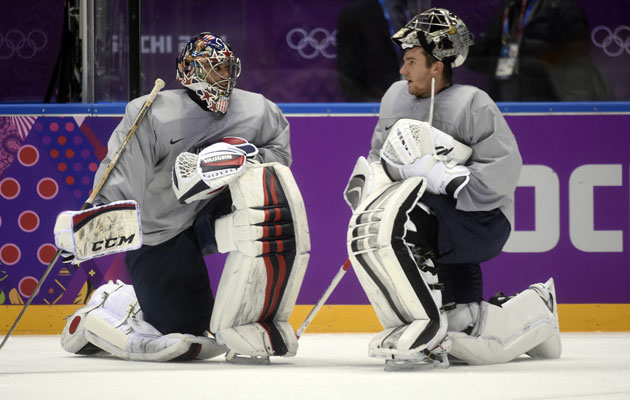 More NHL: Scores | Standings | League Leaders | Odds | Injuries | Power Rankings
It has been four long years but finally -- Finally! -- Olympic hockey is back. The men's tournament featuring the best of the best across the world, will begin Wednesday in Sochi, and it promises to be awesome.
The Olympic tournament is the most anticipated hockey tournament in the world, only enhanced by the fact it comes but once in a relative blue moon. It's also the only tournament right now that can guarantee the best players in the world will play for their countries in international competition.
Indeed, there is no shortage of star power in Sochi and that also helps to make for a deep and competitive field. You have a few nations that are happier to be in Russia more than anything such as Slovenia and Austria, but you have a group of maybe five to seven nations that have designs on a medal.
Not so surprisingly, those are the teams that have the greatest collection of those star players, the guys who will most decide who takes the gold, silver and bronze.
With that in mind, here are the top 10 players to watch in Sochi (in no particular order) and please, let the Games begin.
Alex Ovechkin, Russia
The face of the Olympics this year in Sochi, evidenced by his trip to Greece to begin the Torch relay, Ovechkin will have all eyes on him and his team. Simply, there is no better goal scorer in the world right now, and that prowess won't be hurt at all by a reunion with Alexander Semin on his other wing and Evgeni Malkin.
Everybody knows the pressure will be extreme on the Russians with gold the expectation, but so far Ovechkin seems to have been handling it very well, looking to have as much fun and be as loose as we've seen from him in years.
Joe Pavelski, USA
The big question everybody had about the US roster coming into these Games revolved around their centers, seen as the biggest weakness on the squad. On the wings they have some excellent scorers and a player like Patrick Kane or Zach Parise will be the headliner/face of the team, but the play of Pavelski might be the most critical.
He has been one of the best scorers in the NHL this season, tied for fourth in goals with 29 in 59 games. With all indications so far that he will center Phil Kessel and James van Riemsdyk, the expectation is that will continue on what is likely going to be USA's top offensive line.
Ryan Miller/Jonathan Quick, USA
To amend the last section, Pavelski might be the most critical American among the skaters. People remember how close the USA was to defeating Canada for the gold medal in 2010, but the Americans wouldn't have been close in Vancouver without the outstanding play from Miller. Their scoring does seem improved from an already good group then, but the play of the goalies will remain paramount.
As of yet, no starter has been named for the US, but it's the assumption that whoever starts against Slovakia will be the guy. Whoever that is, the US will need need him to be at his best because, especially in a short tournament like this, great goaltending can be the greatest factor.
Sidney Crosby, Canada
The golden boy from Vancouver is back, and as we see in the NHL on a regular basis, if he's on the ice, he's drawing attention and leading the way. He's an international superstar and he brought along his linemate Chris Kunitz from Pittsburgh with him.
Captain Canada has a lot of help with him on the Canadian team but it's still his ship to steer. It gets forgotten some now because he scored that gold-medal winner in overtime on Ryan Miller, but Crosby wasn't having the greatest tournament, at least with the expectations the world has of him. He's the best player in the world and there's no better time or place to confirm that.
Carey Price/Roberto Luongo, Canada
This is slightly different than the American duo in that those guys are perceived strengths while these two are perceived weaknesses for Canada. That's probably more of an attempt to find a chink in the armor than anything else but that won't stop it from being a story or focal point for Canada, especially if a bad goal gets by.
Who the No. 1 will be remains to be seen. Mike Babcock is going to play each of them in the first two games and then go from there. Price has the better numbers of late, but Luongo is the guy with the Olympic experience. If something goes wrong for Canada, these guys might bear the brunt of the heat, fair or not.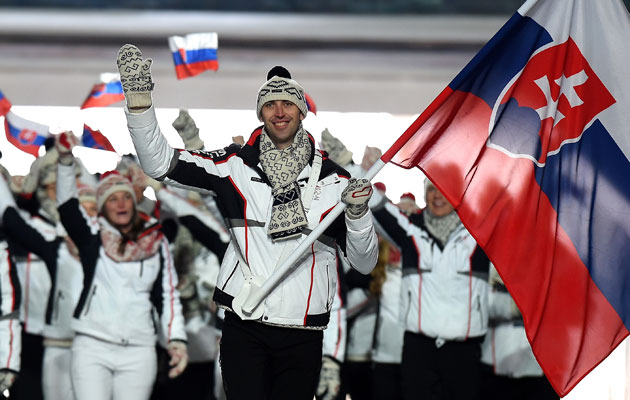 Zdeno Chara, Slovakia
Slovakia gets a tough draw in Pool A with the Russians and Americans, two teams with strong offensive capabilities. While the Slovaks have offense to speak of themselves, if they are to advance out of the round-robin round they very likely have to do it with defense, and who better to handle shutdown duties than Chara?
There are few players in hockey that can affect a game the way Chara does. He faces the top players all the time and will play in any situation. He's a monster in more ways than one. If he were able to, the Slovaks might never take Chara off the ice.
Teemu Selanne, Finland
We know that the Finns can stop the puck. For their sake it's a shame you can only start one goaltender because with Tuukka Rask, Kari Lehtonen and Antti Niemi they have a clear strength. The question is going to be how much can they score.
It isn't the most comforting idea at this point in his hockey career that Selanne is playing on Finland's top line. He is older than this linemates Aleksander Barkov and Mikael Granlund combined and only has seven goals this season for high-scoring Anaheim in 47 games. They'll be relying on the Flash to turn back the clock for a couple of weeks.
Ondrej Pavelec/Goaltenders, Czech Republic
The Czechs are a more difficult team to peg in the tournament. Traditionally they are strong, and they have plenty of names you'll recognize but have a lot of age with them. Of course on some guys like Jaromir Jagr that doesn't matter, and they have plenty of younger talent, too, like David Krejci and Jakub Voracek.
Certainly, though, the biggest possible detriment comes in net with Pavelec the presumed starter. He is having the worst season of his career for Winnipeg with a .901 save percentage and a 2.97 goals against average. He simply has to be better than that, and a lot better, if the Czechs are to compete in Sochi.
Then again, he might not have to be better because he might not play. It looks like he's going to sit the opener against Sweden and not even dress. Whoever is in net -- maybe former NHLer Alexander Salak -- will be a key for the Czechs.
Daniel Sedin, Sweden
In the minds of many, the Swedes are the gold-medal favorite, even moreso than the Canadians because of their success on the larger ice in the past. Those high hopes were affected, though, when Henrik Sedin had to pull out of the Games because of an injury that has cost him time with Vancouver.
Nobody is affected by that more than twin brother Daniel. The two are as dynamic as a duo gets in hockey and they work so well together and never as well apart. The Sedins were also going to be counted upon to be team leaders in more ways than one, but largely in scoring. Can Nicklas Backstrom, a spectacular set-up man to Ovechkin in Washington, replace Henrik's role and will that loss trickle down? We'll find out soon enough.
Roman Josi, Switzerland
The Swiss rely on defense first, and in front of quality goaltender Jonas Hiller, none will be more important than Josi. He plays in the top pairing in Nashville, and in the NHL averages more than 26 minutes per game. The Swiss will likely ask about the same of him, and he could deliver. That's why he was named the MVP of the 2013 World Championships.
It only helps that he's capable offensively as well, posting 25 points this season in Nashville in his 49 games this season. Hiller is huge for the Swiss in net but Josi will be equally important.