PHOTO: USA loss to Canada equals a bald eagle Justin Bieber Belieber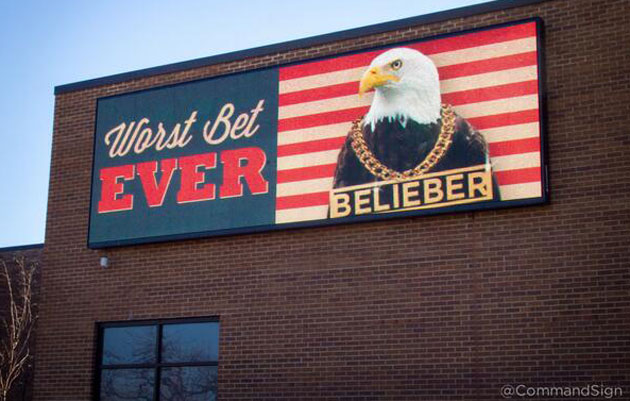 The bet was the loser of the semifinal matchup between the USA and Canada on Friday had to take Justin Bieber. Well, it's time to pay up America.
Talk about your ultimate backfires. That poor, poor beautiful bald eagle, it should never be shamed in such a way. We appreciate your bravado, Chicago-area billboard but please, think about the ramifications of such a bet in the future.
Photo via @CommandSign