Canada's McMorris calls score 'pretty ridiculous' after slopestyle qualifier
The first runs of the Winter Olympic snowboarding slopestyle competition were on Thursday and afterward, Canada's Marc McMorris called his score 'pretty ridiculous.'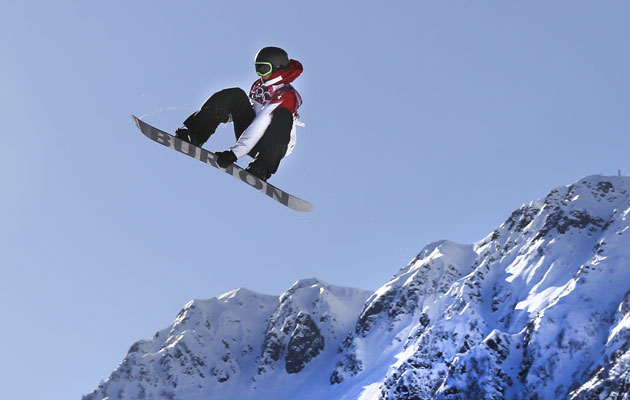 More NHL: Scores | Standings | League Leaders | Odds | Injuries | Power Rankings
The Opening Ceremony for the Olympics won't be held until Friday in Sochi, but the action got under way on Thursday with the newest sport to the Winter schedule; snowboard slopestyle.
In the first day of action, two separate qualification heats were run with each competitor getting two runs down the course. The top four in each heat qualified for the final, which will be held on Saturday.
It was in the second heat where Canadian Mark McMorris, a medal contender, ran and finished with the seventh-best score in his heat, posting an 89.25 in his second run. As a result, he will have to compete in the semifinal on Saturday to try and earn a spot in the final later in the day.
However McMorris was a bit confused by his score, he didn't understand why he came in so low. From the Toronto Sun:
"It's hurting mentally right now more than anything," a clearly dejected McMorris, one of Canada's top medal hopes, said afterwards. "I didn't get the score I wanted. I didn't think my run was much different than anybody else. It sure as heck wasn't sketchy. It felt really solid and clean.

"It's pretty ridiculous, but it's a judged sport, what can you do?"
Not a whole lot, Mark, not a whole lot. Indeed, those are the perils of sports with judges. Let's hope that we don't hear too much about judges again for the remainder of the Olympics.
As for the qualifiers into the final, they were as follows.
Heat 1
Staale Sandbech (Norway) -- 94.50
Peetu Piiroinen (Finland) -- 90.75
Sebastien Toutant (Canada) -- 87.25
Jamie Nicholls (Great Britain) -- 86.75
Heat 2
Maxence Parros (Canada) -- 97.50
Roope Tonteri (Finland) -- 95.75
Sven Thorgren (Sweden) -- 94.25
Gjermund Braaten (Norway) -- 91.25
Americans Chas Guldemond (86.00), Sage Kotsenburg (86.50) and Ryan Stassel (81.00) will all take part in the semifinal to try and earn a berth in the final. American favorite Shaun White was scheduled to take part in the event but pulled out on Wednesday due to the extreme course and injury concern so he could focus on the halfpipe.
Show Comments
Hide Comments
The record-setting Jamaican sprinter had one of his nine gold medals stripped

This could be the best Olympics ever

Hundreds of athletes are implicated across more than one Olympics
Biles hopes to add another heap of gold medals to the United States' cache

If you've got a problem, yo, he'll solve it

The coaches made headlines for all the wrong reasons during the Olympics