USA's Sage Kotsenburg wins first Sochi gold in slopestyle snowboard
American snowboard Sage Kotsenburg won the first gold medal of the Sochi Winter Olympics, posting the best score in Saturday's slopestyle snowboard final.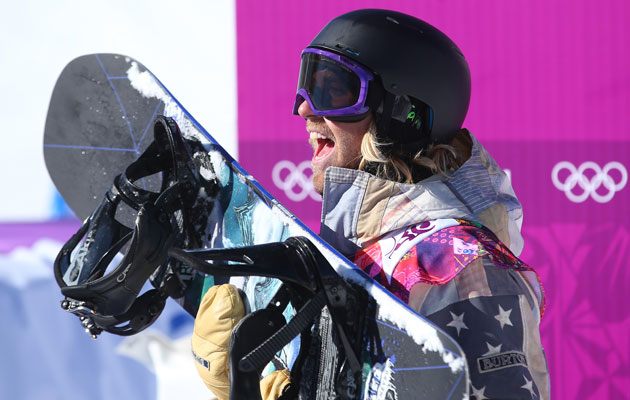 More NHL: Scores | Standings | League Leaders | Odds | Injuries | Power Rankings
The first gold medal of the Sochi Winter Olympics went to the United States.
American Sage Kotsenburg finished with the best score in Saturday's slopestyle snowboarding final to stand atop the medal stand and earn the first gold medal handed out in Sochi. Kotsenburg also earned the first ever Olympic gold in the event, new to this year's Games.
Kotsenburg put in a near flawless run on his first of two trips down the mountain and his score of 93.50 was good enough to stand for the gold. Norway's Staale Sandebech took the silver and Canada's Mark McMorris, whom many tabbed the favorite coming in, won the bronze.
For Kotsenburg, it wasn't exactly something he was expecting. He had to qualify through Saturday's semifinal run and seemed to surprise himself when he made it into the final.
Whoa how random is this I made finals at the Olympics!!!

— sage kotsenburg (@sagekotsenburg) February 8, 2014
Imagine what he thought when he saw his name at the top when all the runs were finished.
All in all, it was a successful first time through the Olympics for the slopestyle event, one that didn't get off to the best of starts. American star Shaun White pulled out just before the Olympics began, citing potential injury and a very demanding course, electing to focus solely on the half-pipe. However the course didn't seem to have the competitors overmatched in the event and the big-air tricks were a sight to behold.
It was a pretty exciting way to hand out the first medal of the Winter Games, though you couldn't always tell based on the person knitting at the starting gate.
I recommend you try another sport! Like knitting! pic.twitter.com/58BWdhxNXf

— Trevor Morrice (@Morriceosaurus) February 8, 2014
Gil Roberts claims that the only crime that he committed was loving too much

Los Angeles preferred 2024, but may have to wait another four years to host Games again

TSA says it reached out to the gymnast and is looking into the incident
The record-setting Jamaican sprinter had one of his nine gold medals stripped

This could be the best Olympics ever

Hundreds of athletes are implicated across more than one Olympics