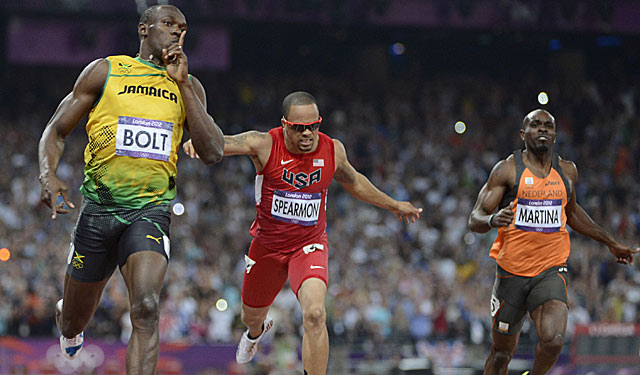 It was special and it was spectacle. The Olympics, there in London, tailor-made for 2012 -- except for that whole watching-it-live-on-TV thing. But that's the ironic rub: despite a daily endeavor to watch the medal chase and/or biggest race over the Internet, the Olympics still dictated conversation and commanded our attention. They were that good. (Twitter helped.)
More on Top 10 stories
Related content
More from Eye on
Usain Bolt upstaged everyone, setting more records and adding to his legend. Americans seldom engage with international stars. Bolt is the exception proving the rule en route to iconic, all-time Olympian status.
The U.S. claimed the overall and gold-medal tallies, accentuated by the performances from Gabby Douglas and the U.S. women's gymnastics team. Douglas won all-around, becoming the first American woman to do so. The team then took all-around gold, becoming America's sweethearts in the process.
Beyond that, the U.S. dominated in the pool again. We had what should be -- and he swears it is -- Michael Phelps' last Olympics. Ryan Lochte underperformed, but he will be back. As will America's female swimming superstar for the future, Missy Franklin.
When it takes this long to mention LeBron James punctuating his best year ever with that first-prize decoration around his neck, you know it was something huge for American sports in 2012.