Sao Paulo's trains, subways strike one week before World Cup
World Cup travelers in Sao Paulo may be stranded due to Thursday's train strikes.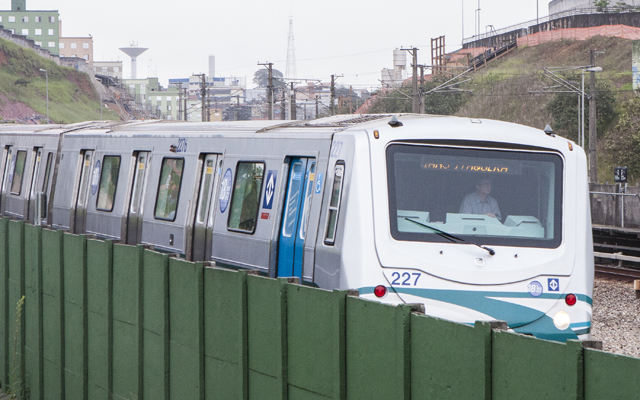 More World Cup: Group Previews | World Cup Roundup | Latest news & notes 
Millions of tourists will descend on Brazil for next week's World Cup, but soccer fans traveling to see their favorite team may be in for an ugly awakening.
Subway and commuter train operators went on strike on Thursday in Sao Paulo, leaving a few million would-be passengers stranded and searching for ways to get to work, the AP reported. Should the strike continue into next week, it would undoubtedly interfere with World Cup travelers' primary mode of transportation to and from stadiums. 
Passengers on Thursday reportedly destroyed various metal barriers barring them from entering the train stations. Some passengers even hopped on the tracks to voice their displeasure.
Sao Paulo is scheduled to host the opening match of the World Cup between Brazil and Croatia next Thursday.
The strike was in direct defiance to a judge's orders on Wednesday, mandating that all train operators work during rush hour and that seventy percent work during off-hours. The workers union chose to go ahead with the strike even though the union will be fined $44,000 per day.
In response, the local government temporarily allowed passenger cars into the center of the city, which is typically forbidden. Predictably, authorities said it created the worst traffic of the year.
The World Cup has wrought massive protests in Brazil, the first of which was sparked by demonstrations against a bump in public transportation fees last summer. 
This month's World Cup will cost Brazil a reported $11 billion, and locals are furious over the government's allocation of public funds. The union couldn't have protested at a more inopportune time for Brazil, which is exactly why they did it. The World Cup was billed as a spectacle that would generate tons of revenue, but instead, just a week ahead of the tournament, it's been an extremely polarizing topic amongst Brazilians. 
Show Comments
Hide Comments
The city of Samara's stadium, set to be used for the 2018 World Cup, has seen its construction...

Norway beat World Cup debutants Thailand 4-0 before a historic rout by Germany over Ivory Coast...

He'll be suspended for Friday's game against Iowa.
The World Cup was 'amazing,' but Seattle Sounders teammates Clint Dempsey and DeAndre Yedlin...

A painting in Brazil depicts the Dutchman's amazing goal against Spain.

German midfielder Cristoph Kramer has become the face of the ongoing concussion crisis after...