US Open Flashbacks: 1960s/1970s
Since the Open era began in 1968, the US Open has provided many great memories from Arthur Ashe to Serena Williams.
As we count down the days to the start of the final Grand Slam of the year, beginning Aug. 25, CBS Sports provides US Open flashbacks by decade.
We begin with the 1960s and 1970s:
1968: Arthur Ashe winning his first US open playing as an amateur.
1969: Rod Laver wins his fourth major of the year, but the match had to be played on Monday because of the rain. They used a helicopter to dry the court. Laver is the last man to complete the Grand Slam of tennis.
1970: The match between Ken Rosewall and Tony Roche featured the first tiebreak in a Grand Slam final.
1970: Margaret Smith Court captures the Grand Slam, winning all four majors throught the year.
1971: Billie Jean King defeats 16-year-old Chris Evert in the women's semifinal.
1976: Jimmy Connors saved four set points against Bjorn Borg in the men's final, eventually winning the third-set tiebreak 11-9.
1977: In the final match at Forest Hills, Guillermo Vilas defeats Jimmy Connors in the final. Fans rushed the court to celebrate.
1978: Adriano Panatta had one of the greatest shots during his fourth-round match against Jimmy Connors.
1978: Jimmy Connors defeated Bjorn Borg in the first US Open final at the new USTA National Tennis Center.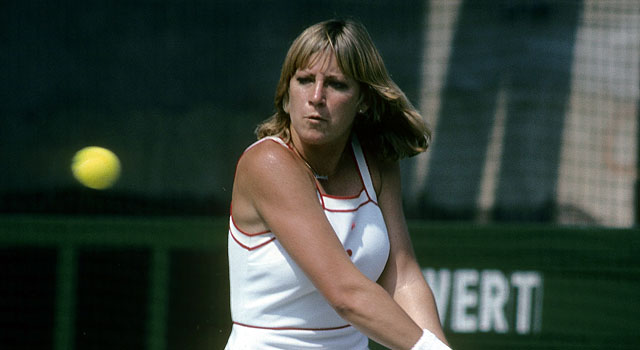 1978: Chris Evert won her fourth consecutive US Open title by beating 16-year-old Pam Shriver.
1979: Tracy Austin became the youngest champion at age 16 by defeating Chris Evert-Lloyd.
1979: John McEnroe earns his first US Open title by beating Vitas Gerulaitis.
CBS Sports Network will begin coverage of US Open qualifying from Aug 19-22. CBS and CBSSports.com will broadcast and stream the US Open live Saturday, Aug. 30, while also showing the men's and women's semifinals and finals from Sept. 5-8.