Chile star Arturo Vidal undergoes knee surgery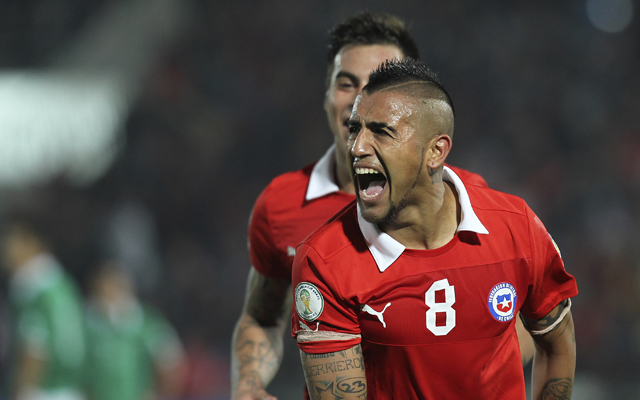 Chile has been discussed as a potential sleeper in the World Cup this year, but those hopes are now up in the air after their star midfielder suffered a knee injury.
Juventus announced that Arturo Vidal underwent knee surgery on Wednesday to repair a meniscus.
"Arturo Vidal this morning underwent a partial lateral meniscectomy operation on his right knee in Barcelona," the club said in a statement. "The surgery was carried out by Dr. Ramon Cugat, in the presence of medical staff from Juventus and the Chilean national team. The midfielder will be discharged tomorrow (Thursday) and will return to Turin for the continuation of his rehabilitation programme.''
There was no timetable given for his return, although numerous reports indicate Vidal should be back for the World Cup.
With that said, undergoing knee surgery with about five weeks remaining until the World Cup begins is never a good sign. Vidal is perhaps the most complete midfielder in the world, and he is essential to Chile's high-pressure system -- a tactic that could wear down opponents on Chile's home continent.
Chile are in Group B with Spain, Netherlands and Australia.