2014 FIFA World Cup: Luis Suarez appeal rejected, suspension stands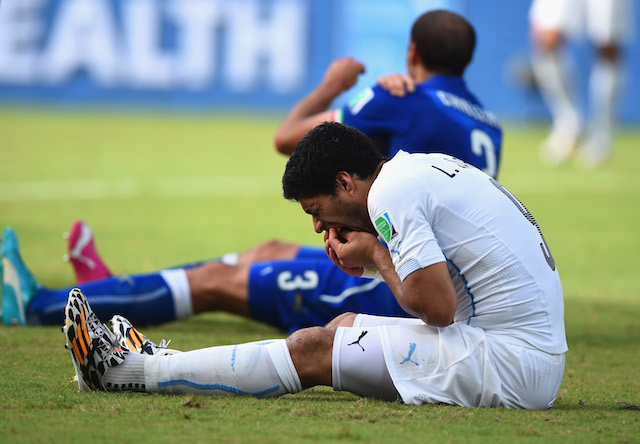 More World Cup: Latest news & notes | Scoreboard | Complete schedule
FIFA announced on Thursday that their appeal committee decided to reject the appeals made by Luis Suarez and the Uruguayan Football Association regarding his suspension for biting Italian defender Giorgio Chiellini.
As a result of the suspension, Luis Suarez will not be eligible for nine international matches for Uruguay, having already served the first game of that suspension during the team's World Cup quarterfinal game against Colombia.
Suarez will also be forced to be out of any soccer-related activity for four months, retroactive to June 25. He will be eligible to return in November.
The striker is in the midst of a potential transfer move to Spanish giants Barcelona from his current club Liverpool. It has been speculated that the two clubs may have been waiting for the results of the appeal to move forward with the deal. The transfer fee is reported to be in the neighborhood of £75 million, which translates to over $128 million.
If Suarez moves to Barcelona, the suspension means he will miss a total of 18 games. Five of them would be pre-season friendlies, three Champions League group stage games, one Copa del Rey contest and nine league games. If Suarez remains in Liverpool, he would also miss a total of 18-19 games, depending on potential fixture changes, with a November 1st Premier League game against Newcastle being his earliest return date.