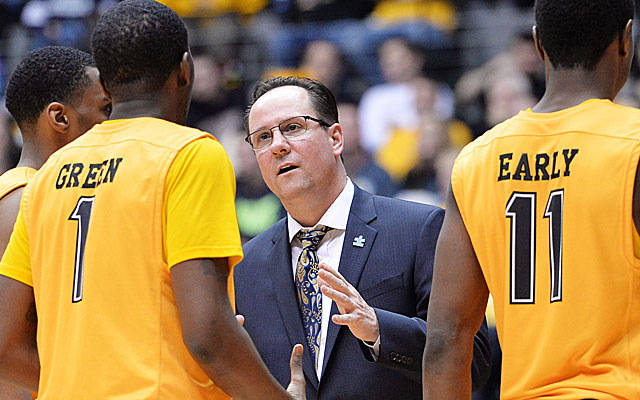 Alabama officials are prepared to present an offer in excess of $3 million per year in an attempt to lure Wichita State coach Gregg Marshall to Tuscaloosa just as soon as the Shockers' season concludes, multiple sources have told CBSSports.com.
The sources said Alabama's administration is determined, one way or another, to make a big hire to replace Anthony Grant in response to Auburn employing Bruce Pearl last March, and Marshall is essentially alone atop the wish-list. Alabama cannot offer Marshall great basketball tradition, school officials understand. But one source said they plan to pitch "piles of money, an athletic department with a culture of winning and every resource he needs to compete with anybody on a national level." It's possible football coach Nick Saban could eventually be involved in what would amount to a high-profile recruitment.
"Alabama is gonna go big," one source said.
Marshall led Wichita State to a win over Kansas on Sunday that pushed the Shockers into the Sweet 16. The 52-year-old has taken WSU to four consecutive NCAA Tournaments. He made the Final Four in 2013, earned a No. 1 seed in 2014, and has won nine league titles in 17 seasons as a head coach. He has previously rejected overtures from several Power 5 schools -- among them Missouri, California and Tennessee.